This E3 week has been huge for Nintendo. Not only did they announce a brand new Smash at the show, but a few big titles hit the eShop.
Smashing!
There's not much to dislike about this week's Nintendo Download. The only thing might be that most of the stuff is out already, so this is pretty much just a list of what's already landed. But what a list it is.
I'm not into Fortnight, but to have it on the Switch and have it be a stealth launch is massive. On top of that, Fallout Shelter joined it, sneaking onto the console right after the Bethesda briefing. But that's not all this week, as Shaq Fu arrived along with Hollow Knight, LEGO The Incredibles and more.
Have a look…
Nintendo eShop on Nintendo Switch
Fortnite – Jump in to be the last one standing in the free-to-start 100-player Battle Royale. Build huge forts. Outwit your opponents. Earn your Victory. Squad up together online* with friends in the same room or around the world.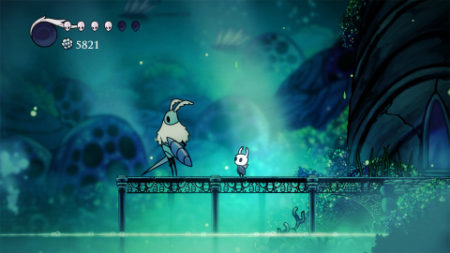 Hollow Knight – Forge your own path in Hollow Knight, an epic action adventure through a vast ruined kingdom of insects and heroes. Explore twisting caverns, battle tainted creatures and befriend bizarre bugs, all in a classic, hand-drawn 2D style.
Paladins – Founder's Pack – Wield guns and magic as a legendary Champion of the Realm, customizing your core set of abilities to play exactly how you want to play. The Founder's Pack is now available for $29.99. Paladins will be available as a free-to-start game later this year. Owners of the Founder's Pack get early access, immediately unlock all Champions and their voice packs now and forever, and receive exclusive cosmetics.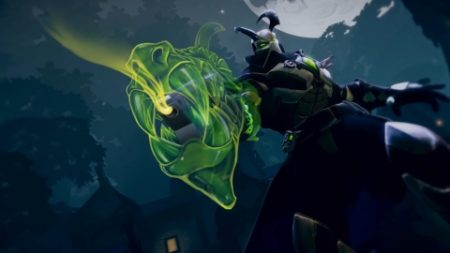 LEGO The Incredibles – Experience the thrilling LEGO adventures of the Parr family as they conquer crime and family life through both Disney-Pixar films The Incredibles and Incredibles 2. LEGO The Incredibles allows players to explore action-packed story levels and an epic hub world, including Municiberg, as they use their unique "Super" abilities to bring the city's Super Villains to justice. The LEGO The Incredibles game for the Nintendo Switch system will be available on

June 15

.
Fallout Shelter – Fallout Shelter puts you in control of a state-of-the-art underground Vault from Vault-Tec. Build the perfect Vault, keep your Dwellers happy, and protect them from the dangers of the Wasteland. From time to time, idyllic Vault life may be disrupted by the dangers of post-nuclear life. Prepare your Dwellers to protect against threats from the outside…and within.
New DLC:
Splatoon 2: Octo Expansion – Play as an Octoling for the very first time in this large-scale downloadable content for the Splatoon 2 game. This full-on single-player adventure spans 80 missions starring Agent 8, a new character who awakens on a dark subway platform. Navigate this mysterious underground test facility in a desperate battle to reach the surface of Inkopolis. Escape from these twisted depths, and you'll be able to join multiplayer* matches as an Octoling. You may think you know everything about the world of Splatoon, but these waters run deep, and so does the lore. The Splatoon 2: Octo Expansion DLC is available now. Full game is required to use DLC.
Xenoblade Chronicles 2 – New DLC is releasing for owners of the Xenoblade Chronicles 2 Expansion Pass. Buy the Expansion Pass to gain access to titanic new content, including the Challenge Battle Mode as well as Xenoblade Chronicles 2: Torna ~ The Golden Country this September.

Challenge Battle Mode, launching today at

10 p.m. PT

.

This additional battle mode will test players' skills with new battle rules in challenging new scenarios that highlight minor story elements and bring the characters Shulk and Fiora from the original Xenoblade Chronicles into the Nintendo Switch game for the very first time as new Rare Blades.
For full patch notes, please visit the Xenoblade Chronicles 2 site.
Nintendo eShop sales:
Save up to 50 percent on select digital games – Super Smash Bros. is back! Celebrate E3 2018 with savings on select digital games that helped make some of your favorite fighters famous, as well as other great games. Offer starts today at

9 a.m. PT

and ends June 21 at 8:59 a.m. PT.
Nintendo eShop on Nintendo Switch, Nintendo 3DS and Wii U
Also new this week: