Insight Editions latest comic book-themed tome focuses on one of the most prolific gimmicks in the art form, the variant cover. Inside of DC Comics Variant Covers: The Complete Visual History you'll find plenty of those, all presented in excellent form.
Variations
The year was 1986. The New York Mets won the World Series, we were three years out from Return of the Jedi, and it would be three years until Tim Burton's groundbreaking Batman film. But something else happened. Something that doesn't get all that much coverage or receive many nostalgic thoughts. What was it? The first ever variant cover.
DC Comics' brand new (at the time) Superman series, The Man of Steel sparked what would become a staple of the industry. If you somehow don't know what a variant is, it's pretty simple: a variant cover is a second (or third, or fourth, or fifth, etc…) alternate cover for a new comic.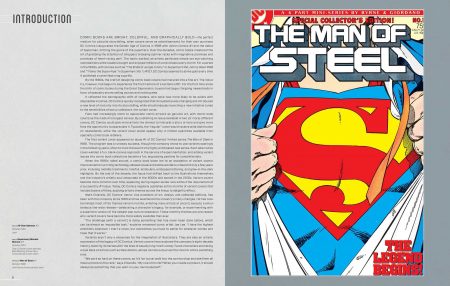 Take Action Comics #1000 or the forthcoming Amazing Spider-Man #800 for example, those books both have tons of variant covers, some much cooler than the standard one. I actually bought four AC1k covers, and I'm kind of sorry I got the standard one, 'cause it's not all that interesting. In any event, you get the picture.
Variants would dip radically in availability in the early 2000's, but they're back in a big way now. They're kind of their own thing too, with collectors who dig in, buying all variants available, and some who only pick up their favorites. This book we're looking at today, from Insight Editions, celebrates all of the above. It centers on those sold by DC Comics however… which probably should be evident from the title.
But enough backstory, let's talk about what Insight has out together here.
A visual history
The first thing you'll probably notice with this book, is that it's pretty darn big. This isn't the footprint of your usual coffee table book. It's pretty… tall (?) at 11 x 14″. It's also a pretty chunky volume with 184 pages between the covers.
Each piece of art displayed is full color, and a good chunk of them are blown up a decent degree from their original format. Some are even included in double page style, which is particularly cool. That's not to say that all of the imagery included here is massive in size, as there are a good deal that are smaller.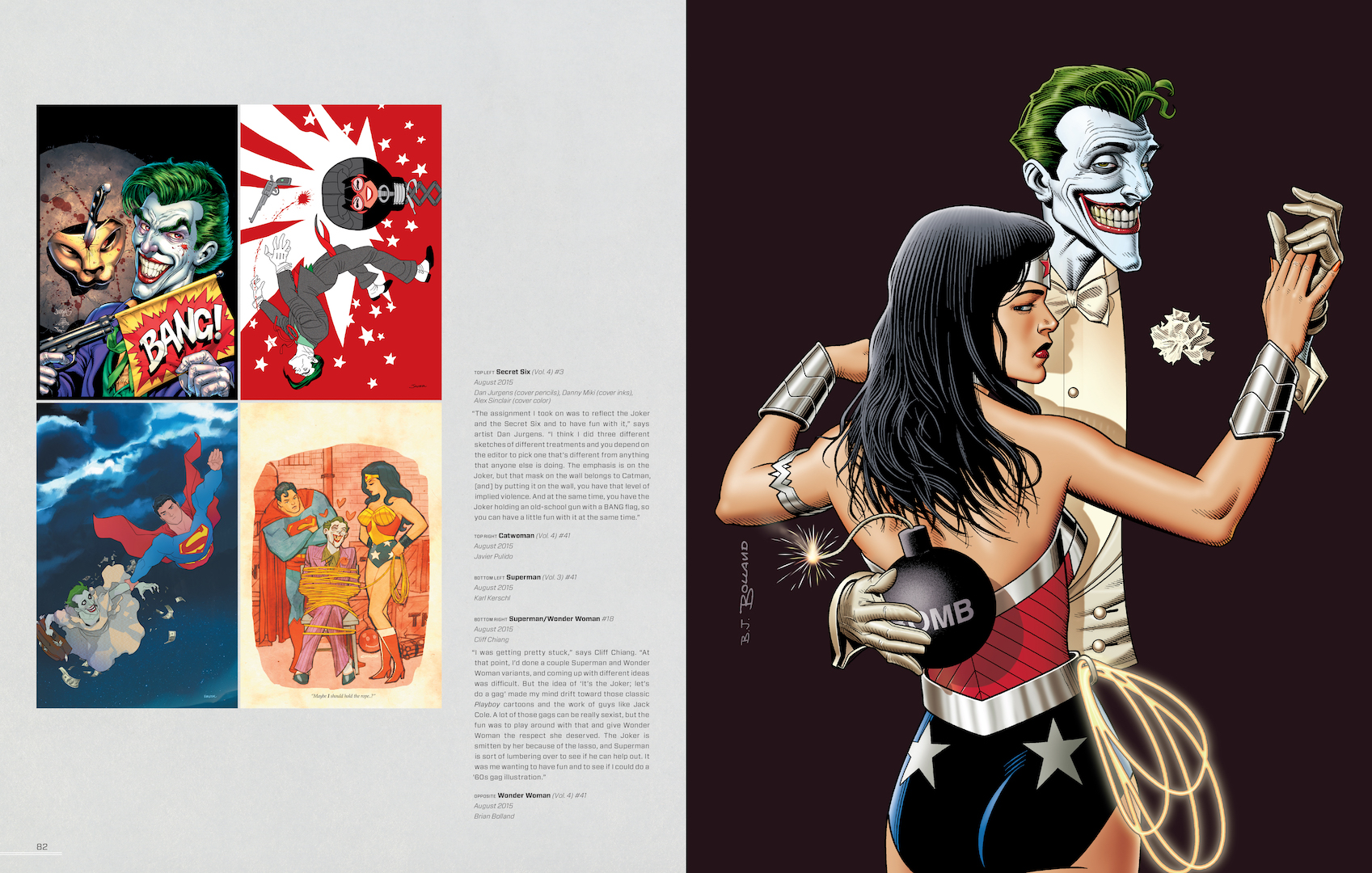 I understand why that had to happen, since the book would probably be way too long, or too much would have had to have been cut to present everything on a large scale. Still, it would have been really neat to see. The covers included here look so cool, it would have been amazing to have one per page.
As it is though, the images are impressive, with colors that pop. It's also neat to flip through something that's basically an art book, including some of the best artists who've worked for DC.
Speaking of…
Artist's rendition
The cross section of artists that are presented here is excellent. All the biggest names are included, and rightly so, since their's is some of the best loved art in the history of the company. Included within the covers, you'll even find dedicated sections centered on:
Darwin Cooke
John Romita Jr.
Neal Adams
No, there's no Jim Lee section, or one for Norm Breyfogle (a personal favorite of mine), or Dan Jurgens, or Greg Capullo. That's not to say that you won't find their work in this book, because you'll actually find a ton of it. They just don't have sections all to themselves. While I probably would have preferred to see the book sectioned out for individual artists, you have to remember the theme present here. These are variant covers. So while it would have been cool to see a mini-collection of Cary Nord work, he probably hasn't done enough DC Comics variants to fill one out.
Again though, what you do get is very impressive, and a real walk through the history of the art form. I loved every second of it.
Not just a bunch of pretty pictures
There's not just a bunch of images here either, as you'll likewise find more than a few quotes from the artists. For example, Lee Bermejo talks a bit about his cover to Dark Knight III: The Master Race #1, saying that " (Frank)Miller's Batman moves like a wrecking ball. I wanted to mime a bit of Frank's anatomy here with the sizes of the hands, and how big Batman is compared to every other character." The added insight, into the mind of the penciler, is sprinkled through the tome, and is fascinating to read through. That's especially true if you remember some of the older covers in this book, and had your own thoughts about them.
Yes, this is a book about covers, but there's so much more in here than just that. On top of the above, sections have short intros to let you know about the niche that you're about to explore, like "character variants" or "Batman '66" themed stuff. It's well made, expansive, and just plain fun stuff.
If you're a fan of DC Comics, this one's a joy to thumb through. As with the best of the genre, DC Comics Variant Covers: The Complete Visual History just feels like one of those books that I'll be picking up from time to time, and diving into for years to come. And it's now got a permanent home on my bookshelf.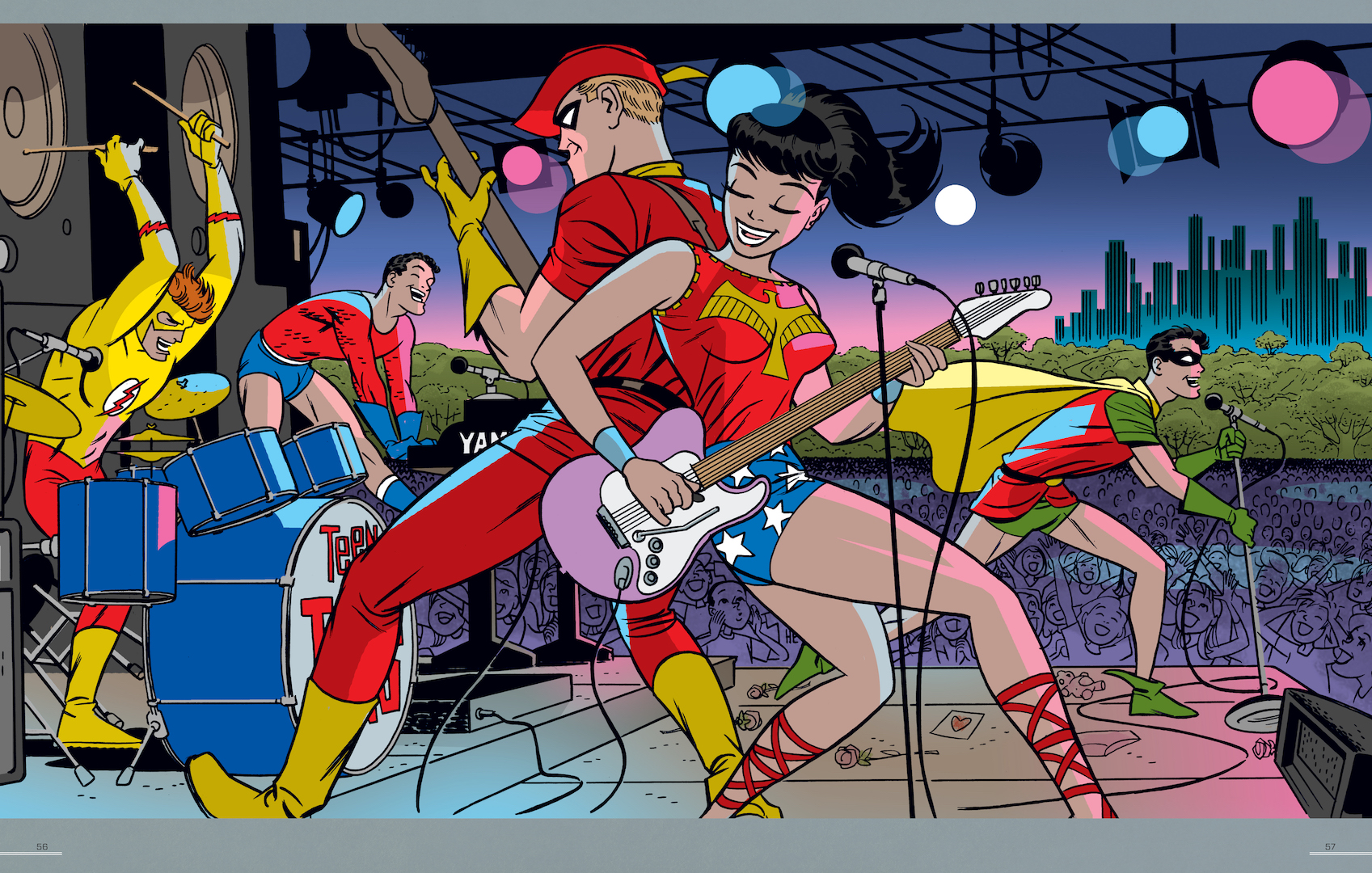 DC Comics Variant Covers: The Complete Visual History
Release date: April 24th, 2018
Publisher: Insight Comics
Written by: Daniel Wallace
Illustrated by: Various
Legendary variants
Excellent assemblage of variant covers - 100%
The included commentary is great, I wish there was more - 93%
If you're a big DC fan, then you're going to want to pick this book up. Author Daniel Wallace has assembled an impressive spread of DC Comics' greatest variant covers of all time, stretching all the way back to the very first one on the front of Action Comics #1. Inside the book, you'll find work from every great DC artist, including some you probably don't remember. It's a great trip down memory lane, not to mention through the history of one of the biggest staple of the modern industry.