The DC Universe won't be getting a reprieve anytime soon as writer Scott Snyder's Metal was just the beginning of a new series of threats. The Dark Multiverse will have a direct effect on this summer's Justice League: No Justice.
Villains and heroes unite
I had the complete wrong idea about No Justice. Honestly, that's probably not an accurate statement – truer is that I had little concept of what it was about. DC Comics' but summer event (other than Doomsday Clock), No Justice is getting cooler by the day.
DC has taken the wraps off of the storyline that'll be behind the series, and it has some serious possibilities. It also might explain a rumor that's been making the rounds about Cyborg heading back the Titans.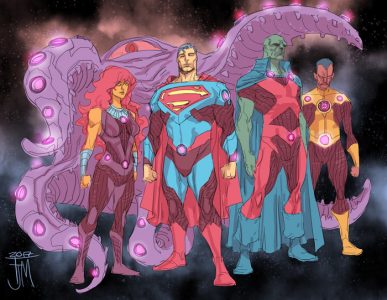 Things start off with Superman villain Brainiac returning to Earth.
He's not there to assault the planet though, or start a fight with the League. Nope, Brainy is there with a warning.
In this four-issue miniseries, the super-villain Brainiac arrives on Earth with a dire warning for the Justice League: there's a threat coming to destroy Earth, one that the heroes are ill-equipped to handle.  Brainiac thinks he holds the key to victory, but it means combining members of the League with some of the most dangerous villains in the DC Universe and sending them into battle against this extinction-level menace. The stakes are at their absolute highest; if one of these teams fail. It's game over.
Dream team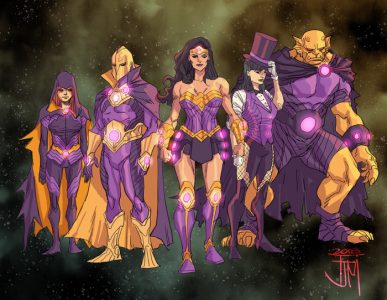 Writing this bold new series will be the aforementioned Snyder. Though he won't be alone. He's got his own Justice League of talent with him, including Detective Comics scribe James Tynion IV and Flash's Joshua Williamson.
And on pencils? That'd be Francis Manapul. Here's a bit from the creatives about what you can expect from the book:
"We thought we knew the entire map of the DC cosmos," says Snyder. "We thought we had explored all there was to explore. But now we know that all this time the Multiverse was nothing but a fishbowl, and now we've been dumped into the ocean, unleashing terrifying new threats, and wondrous new possibilities. METAL opened up channels of storytelling that Francis, James, Joshua and I are excited to explore in a big way. When we're finished, fans will never look at the Justice League in the same way again."

"I'm laying out the biggest action of my life," says Manapul. "The Justice League realizes that they need to expand their reach to become something bigger than they have ever been before. If you thought my work for JUSTICE LEAGUE: DARKSEID WAR was huge, I'm taking the League to the edge of the cosmos with NO JUSTICE. Anyone who has asked for Harley Quinn, Martian Manhunter, Starfire, Zatanna, the Atom, Raven, or Doctor Fate to be in their personal Justice League will stand up and cheer."
As a fan, I love that. There are some excellent characters in this arc, and it seems like they might have a future, as teams in the DCU that results from No Justice. Certainly, I'd expect there to be a "big" League. I can't imagine a Justice League without DC's heaviest hitters present.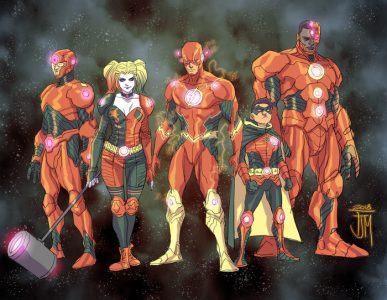 Remember that Cyborg rumor though? Well I'm thinking that Vic just might be returning to his former squad after all. Replacing him could easily be Martian Manhunter, which would assemble once again one of the greatest JL lineups of all time.
There's going to be a lot of changes overall though, when it comes to the League. DC is saying that No Justice "sets the stage for a "family" of Justice League titles". Watch for it with issue #1 of 4, hitting this June.
Check out a short unlettered preview below.