A golfing RPG takes the spotlight in this new Nintendo Download. If nothing else, that's pretty different. Oh, and FIFA too. Can't forget that.
GolfPG
There is a ton of content hitting Nintendo consoles this week. Unfortunately, almost none of it is all that interesting. Well, except if you dig soccer… or gaming-oddities.
If you're into the latter, there's a big one here for you to pick up in Golf Story. Promoted as one of this week's big releases, Golf Story boasts a quest filled with characters and items for you to equip. They're just golf clubs instead of swords. So, there's that.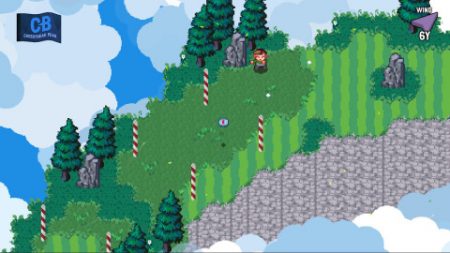 Other than this one though, there's the aforementioned FIFA. A premier soccer title for a good long time, FIFA comes to the Nintendo Switch for the first time, which is kind of a big deal in and of itself. Sports titles aren't usually all that at home on Nintendo consoles after all, so that there are a bunch hitting this fall is pretty great.
Not into those two? Then maybe you'd prefer this week's Neo Geo game, Burning Fight? What's that? You never heard of that? Okay. How 'bout the latest Yo-Kai Watch, or some sale prices on Star Fox games on the 3DS? Those are sure to remind you of how you won't be getting an SNES Classic this week. Very ouch Nintendo.
Nintendo eShop on Nintendo Switch
EA SPORTS FIFA 18 – The most immersive, social and authentic soccer game out there can be played anywhere on Nintendo Switch. Players can now play the world's game anytime, anywhere and in unique ways when EA SPORTS FIFA 18 launches on Nintendo Switch on

Sept. 29

.
Golf Story – Most role-playing games are about slaying dragons or retrieving mystical crystals, but what about an RPG that lets players equip golf clubs instead of swords? In this golf RPG (yes, it's a thing), play through a dramatic story with a diverse cast of characters to meet, golf challenges to beat, upgrades to wear and equipment to collect.
Nintendo eShop on Nintendo 3DS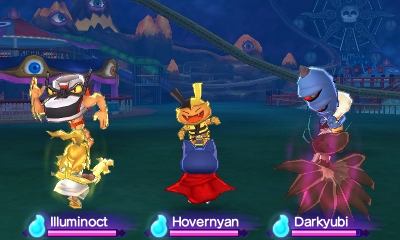 YO-KAI WATCH 2: Psychic Specters – Get wicked and complete the definitive YO-KAI WATCH experience. The strange but friendly troublemakers, Yo-kai, are back in a time-traveling adventure, and this time their mysterious world is packed with exclusive quests, Wicked Yo-kai to befriend, new areas to explore and a revamped Blasters mode featuring new bosses. YO-KAI WATCH 2: Psychic Specters will be available on

Sept. 29

.
Activities:
My Nintendo Presents Nindie Game Gold Point Rewards – For the first time, My Nintendo users can redeem Gold Points for some of the hottest indie games on Nintendo platforms. For a limited time, you can redeem points to download select Nintendo 3DS and Wii U games from our talented independent developers. Users will receive a download code that can be redeemed in Nintendo eShop.
Super NES Classic Edition My Nintendo Rewards – The Super Nintendo Entertainment System: Super NES Classic Edition system launches

Sept. 29

! Play 20 classic Super NES games, plus – *gasp* – the never-before-released Star Fox 2 game! To celebrate the launch, My Nintendo is offering these rewards:

Super NES Classic Edition Wallpaper
Ultimate NES Remix (Nintendo 3DS) – 40 percent off
NES Remix Pack (Wii U) – 30 percent off
NES Jumping Mario Nintendo 3DS Theme
We're also celebrating the launch of Star Fox 2 with the Star Fox 2 wallpaper! Also check out these great deals:
Fire Emblem Heroes – Special Heroes are Here! – As part of the "Performing Arts" Summoning Event, running from Sept. 29 at 12 a.m. PT until

Oct. 29 at 11:59 p.m. PT

, receive special heroes that are part of a 5★ Focus. Add Azura: Lady of Ballads, Olivia: Festival Dancer, Shigure: Dark Sky Singer or Inigo: Indigo Dancer to the team and use their Sing and Dance skills to give other units an extra action in battle. No Orbs are needed for the first summon.
Nintendo eShop sales:
Nintendo eShop on Wii U and Nintendo 3DS
Also new this week: