Want to hear about more games for your Nintendo Switch? Of course you do. Well the gaming giant has you covered with a Direct set for this Wednesday.
All about the games
Two of the biggest upcoming releases for the Switch will be the topic for this week's Nintendo Direct. Set for March the 12th, the presentation will focus on both Splatoon 2 and Arms, two of the biggest titles coming to the platform in 2017.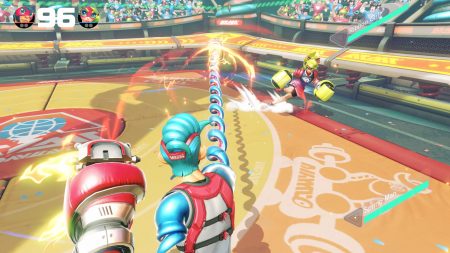 Splatoon 2, of course, is a follow up to the original from the Wii U. An online, multiplayer affair mainly, Splatoon 2 is set to carry over the arena-shooter gameplay of the original, while tossing in a bunch of new hotness. As for Arms, it's a boxing/fighting game really, but one that features an interesting mechanic.
The game's characters have arms that are basically springs that you can 'shoot' out to tag the other player. It's bright, colorful, and has the Nintendo feel in spades. It's also another new IP for the company, much like Splatoon, and that's a very good thing since it points to Nintendo not being content to simply recycle old properties for another generation.
So if you're  Nintendo fan, then you're going to want to tune in for this one, come this Wednesday. You can catch it right here, at 6pm eastern time.