BrutalGamer's Nintendo Editor provides his Nintendo Switch thoughts, with no second thoughts.
Let's be real: Nintendo permeates more than my gaming library.  I don't just mean I grew up on it: the company's consoles sustain me even now.  The Wii U is one of my favorites. I had the Switch preordered in mind before I could preorder it with my wallet.  Before it was called the Switch.  Before it was called the NX, it could be said.  I'm ready for it.  I've been ready for it.  For the promise, mostly, of revisiting my favorite franchises again and again (or waiting to, wondering if I ever will again see the likes of Advance Wars, 1080 Snowboarding, Custom Robo, and F-Zero- but that's a song and dance every Nintendo gamer knows).  Mario will be there.  Zelda will be there.  But now we have more than an idea of in what form.
Frankly, despite the slow start and some awkward pieces in the middle, I loved the Switch's proper unveiling.  More than that, I loved the games, and the promise of games, and, well, let's start with those: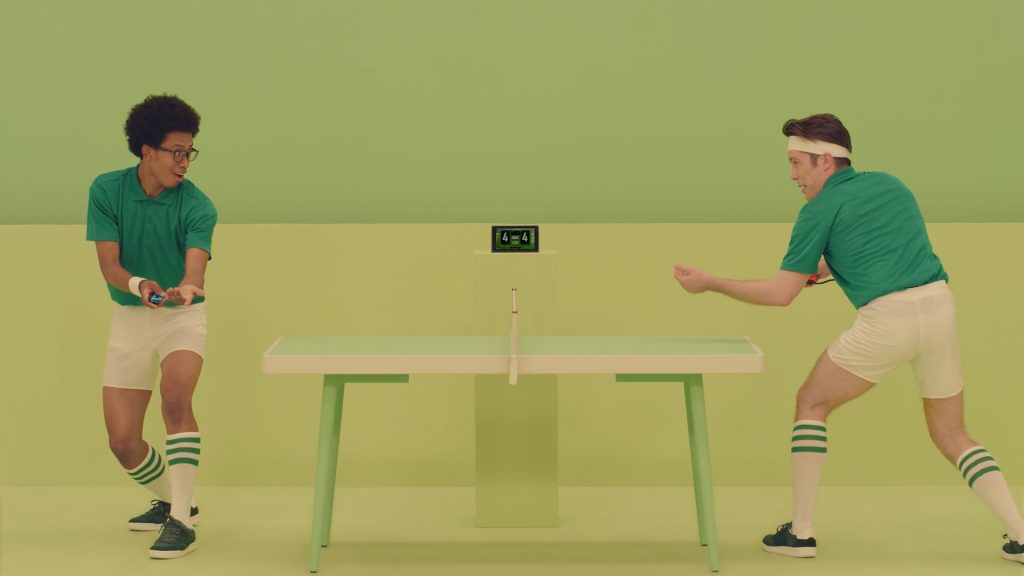 1-2-Switch isn't going to be your grandkiddy's Wii Sports; but then, I didn't think NintendoLand would be half as fun as it is, either (or the competitive games, at least).  Watching the Nintendo Treehouse team go at in on 1-2-Switch's Table Tennis, Copy Dance, and Quick Draw makes me excited to pull out the portable console at a stationary party and see what kind of a hoot can happen.  I like the idea of playing a game of ping pong based on nothing but sound cues and mind games.  It's a simple, delightful test of timing and skill that anybody can play.  As always, the Nintendo Treehouse team turned a game I thought was cute for somebody else into a game that I saw myself playing with my own family.
Of course, that family likely will move on from 1-2-Switch after a gathering or two, which is hardly an issue when Mario Kart 8: Deluxe comes out in late April.  I don't think I ever thought I'd see the day in which Bob-Omb Blast would return to the franchise, and definitely not with the Luigi's Mansion stage.  But both are back, and with them Splatoon cameos galore.  The mode (and the accompanying stage) alone made a Mario Kart 8: Deluxe go from an easy skip to a solid pre-order- but that certainly won't be the case for everyone.
I'll be there day and date for Splatoon 2, as I'm an enormous fan of the original (and I've got that artbook pre-order on lock), just as I'll be there day one for the eventual Super Mario Odyssey, a return to all the keywords Nintendo fans have been clamoring for.  Namely, explorable worlds along the lines of Super Mario Sunshine and Super Mario 64- the two titles mentioned often by Nintendo this weekend as inspiration for Odyssey.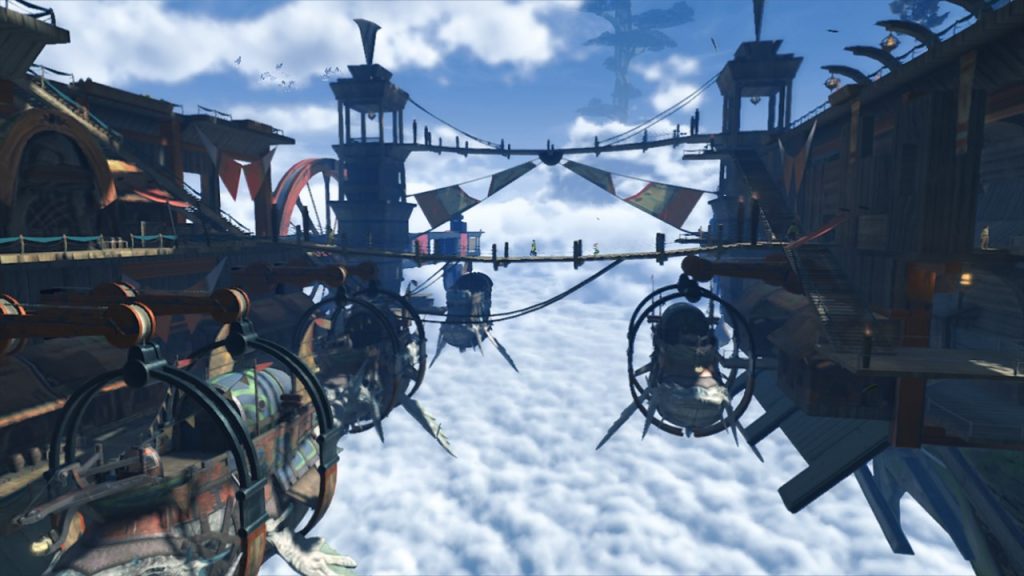 Monolith Soft's next title is also on the way, and the first trailer for Xenoblade Chronicles 2 show a beautiful world that promises a lengthy RPG.  While I'm disappointed we won't hear more unbelievable tunes Hiroyuki Sawano's (XCX featured one of my favorite soundtracks ever), I'm not disappointed that we won't have to wait long to play another from Nintendo's premier JRPG developer.
Nintendo wasn't saying just the right words with sequels for me, though.  The new ARMS looks like a ton of fun- I can only hope we'll see a large roster in the finished version (and would it be too much to expect a single-player campaign like Splatoon's, that takes the multiplayer's core mechanics to unexpected heights?). Snipper Clips: Cut It Out, Together! is the co-operative puzzle game I never knew I wanted (seriously: watch the Treehouse demo).  Together, both games, as well as almost every game announced or shown at the show, suggests that one core Nintendo value isn't changing: local multiplayer is as strong as ever.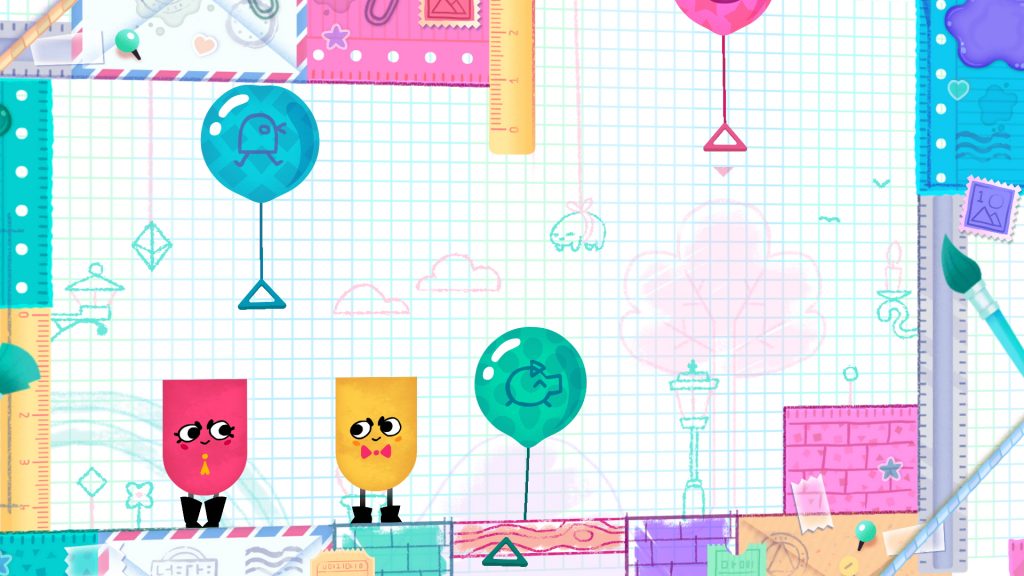 The Legend of Zelda: Breath of the Wild is no slouch either, and while it's too bad we won't see more from Nintendo at launch, I'm sure I'll be plenty busy with Link and Zelda's latest adventure.  Extra nice: the soundtrack that comes with the Special and Master editions (somebody else can keep the Master Sword for their shelf- I just need that music).
Third parties may not be showing up with or promising this year's launches, but I can't think of a better console to play NiS's Disgaea 5: Complete.  Ultra Street Fighter II: The Final Challengers and Super Bomberman R both look like solid additions to locally shared nostalgia.  Fast RMX from Shin'en is going to continue to scratch that F-Zero itch, though I hope it'll let players unlock things by playing multiplayer.  And is Minecraft really going to launch for $60?  The same goes for all of these late ports: how can 3rd parties expect to sell us ancient titles at full price?  It's like Mass Effect 3 on Wii U all over again ($60 at launch the same time the full trilogy could be grabbed for $20 on other consoles).
But continuing with the good: there are the teases. Fire Emblem Warriors is great and all, but Travis Touchdown and No More Heroes?  A brand new Shin Megami Tensei title?  Project Octopath Traveler? Do I need any other promises?
I guess not, because, as I noted before, Nintendo could have sold me a shoebox and told me I had to make my own fun.
Not everything was hunky-dory.  Hearing we have to pay for online is a bummer, especially because the added bonus NES/SNES title per month lasts only for that month.  32GB internal memory?  At least MicroSD cards aren't unrealistically expensive (and aren't going down like the Vita's fiasco).  And what's the deal with voice chat and everything being on a separate app?  Believe it or not, there are people who still don't have a smartphone, and more who don't want to balance a second device on their lap.  And like I said before: the 3rd parties aren't convincingly suggesting the Switch will be home to their latest properties.  I guess it's a good thing I have a PS4 and Xbox One already.  It's a great misfortune too that Nintendo is abandoning Miiverse, as it gave the Wii U vibrant life, especially in the early days (who's going to provide Splatoon 2's graffiti? Cats versus Dogs just won't be the same).
And everyone better bring their own Joycons at that price: that's all I'm saying.
Long story short, I've got my Switch, 1-2-Switch, and The Legend of Zelda: Breath of the Wild on preorder for day one, with more to come as they come.  I'm grabbing the Bokoblin and Zelda amiibo.  I'm ordering a side of red Joy cons (consider me Coporate Nintendo's most obedient dog).  And I'm praying that Nintendo's Switch makes sales (and, in a list where every item depends on what comes before, has strong 3rd party support, crowded release schedules, the return of venerated and missing first party IP, and Nintendo titles that can take the development time they need to be something special, without being rushed to fill calendar holes).  Just a month and a half to go.