The announcement for October's Games with Gold is here. Microsoft will be bringing the following four games to the Xbox One. Starting on October 1st Xbox Gold Members can download, "Super Mega Baseball: Extra Innings" and from the Xbox 360 library, "MX vs ATV: Reflex," available through the backward compatibility program. Starting on October 16th, "The Escapist" and "I am Alive" will be available. These games are free for Xbox Gold Members.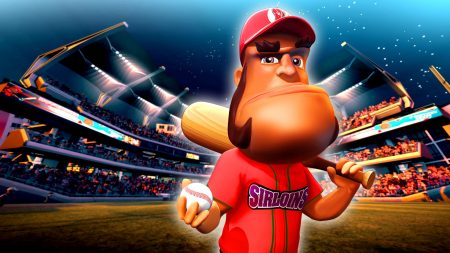 Just as the playoffs start for the MLB, players will receive Super Mega Baseball: Extra Innings. From Metalhead Software Inc., the hilariously hardcore baseball game claims to be a decent simulation of baseball. The ulta-tight battling and pitching mechanics provide a fun time. Make sure to download Super Mega Baseball: Extra Innings starting October 1.
From the defunct THQ, comes the (popular?) title, "MX vs ATV: Reflex." This installation in the series is more of the same, driving either a MX or an ATV. Players will need to use their reflexes to quickly travesre the race courses. Rev up your engines and catch a ride starting on October 1.
Bust out the prison shiv because it is time for a break out. The Escapist will be available starting on October 16 on Xbox One. The prison escaping simulator from Mouldy Toof Studios and Team17 is a fun and entertaining 8-bit adventure. Escaping prison is no walk in the park and players will need to hone their skills in order to break out. Check out BurtalGamers review of "The Escapist," here.
Yet another free game from Ubisoft, comes the semi-survival action orientated "I am Alive." In the near future, a cataclysmic event kills an unknown number of people. The survivors are forced from their homes in the cities because they are polluted with some sort of unknown noxious gas. Though players will continue to travel to cities to save more survivors and collect supplies. Solve the mysteries around the events in "I am Alive," starting October 16.