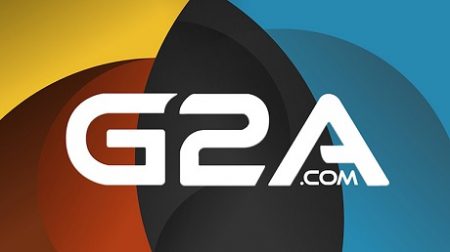 In about a month G2A digital marketplace launches their new support system. A system aimed at developers and publishers, to help them maintain their profits. Obviously, a system to help them keep track of their game keys and avoid possible frauds. After all, crimes happen. Recently one such crime occured. It hit indie company TinyBuild. They lost about $450,000 on chargebacks. The thief sold all game keys, which he bought with a stolen credit card, on G2A. The reseller company demanded solid evidence of the fraud. To my knowledge the gaming company had only words to offer, nothing solid. Consequently the biggest reselling market decided to avoid such conflicts in future – and the new support system emerged.
Supposedly the new market conditions should not harm the custumers in any way. Only the developers and publishers get the option to track their keys. They are provided with a chargeback protection feature. Additionally, auctions placed by developers are listed above third-party offers for better transparency. Personally, I like the funding button feature – custumers now can send some money directly to their favorite developers. It deepens the socialness and brings gamers and developers closer together; on the platform of G2A of course. You can't blame the reseller. They want as much money to flow through their market as possible.
What I am really cautious about is the royalties feature. Developers and publishers get 10% of the price from third-party sales. I discussed this with a friend in economics. He explained that the added price will make it certainly harder for frauds to sell stolen goods quickly and easily. But how many frauds are there? We know of one confirmed fraud that went public. Because the reality of the added price is – the developers will be paid twice for their product, and we as the customer will pay a higher fee. And there are far more customer than frauds. Leaving far more negatively affected gamers than criminals.
Eventually this will raise the decision bar. Right now it is really easy to buy a game on G2A. Most of them are darn cheap. We are less cautious around discounts. Soon gamers will start to pass on some games because it won't be worth that added value – the risk. It's a curled snake that will poison himself. The developers will make more money on a single product, but the global profit might, very possibly decrease. Under those circumstances, our big resellers will have to abolish royalties and the system will even out.
In contrast, we trade this very open market for safety and regulation. I wanted to spare you, or at least limit the impact, but it's true. This digital marketplace was a mess, yes. Also it was the most open platform. Primitive and perfect. CEO of TinyBuild Alex Nichiporchik actually called it supportive to criminals. You really want to challenge openness in such a manner? You unjustly call the free market fraud-positive, because you are bitter that you lost money, and you don't know who to blame? Frauds and criminals look for the easiest way. They get rid of the hot stuff and earn their shekels. They will always seek this open platform.
It takes a certain man, or a woman, to force regulations. Higher prices, third-parties will have access to data about end-users, the trade will be monitored. I agree that we must prevent the crimes or punish them, but do you really want to surrender your own independent options in the process? I appeal to your reason: Don't call openness a fraud-positive scam. Think of it as a blessing, and guard it against those who want to abuse it. G2A should now focus on their new system and focus hard. Chargeback protection? Donation feature? Great. I'm looking forward to that albeit some other controversial features, but I have faith the reseller will make it right in the end.