Get a look at the art of Bethesda's upcoming Dishonored 2 in Dark Horse's newest tome.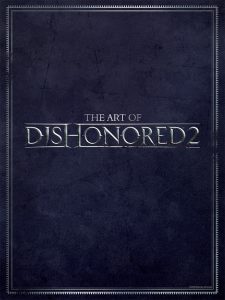 Teleporting, time-bending, and plenty more supernatural tricks will be the focus of Dishonored 2's stealthy gameplay. And supporting that, just like in the original, will be some of the coolest art in gaming.
With a mix of fantasy and steampunk making up its look, Dishonored's is a world that's as unique as it is heavily-detailed. And the sequel will be even cooler with tropical settings as well. Now that there's a new art book on the way from Dark Horse, you'll get to have a bit of it right on your shelf.
The book covers the development of the sequel, and will contain "hundreds of pieces" of art. And there's a good deal of stuff that you've never seen here too. According to the publisher, The Art of Dishonored 2 is loaded up with "exclusive, never-before-seen concept art from the game's distinctive world design". Sounds like something that fans shouldn't miss out on.
It officially hits shelves on November 22nd, and can be pre-ordered via  Amazon, Barnes and Noble and IndieBound.  That's just 11 days after the game hits on the 11th by the way. So it's going to be quite the month for fans.
Artistically inclined?
Also of note today, is the announcement of an art contest that you can take part in. The #drawDishonored Fan Art Contest actually gives fans the chance to have their own artwork appear in the above book. Starting today (June 28th), you can submit your masterpieces using the #drawDishonored hashtag.
It's a shot at artistic immortality, and you'll have a heck of a lot to play with, given all that Dishonored encompasses. Click here for the full rule set.