GOG.com's summer sale-a-palooza is officially winding down.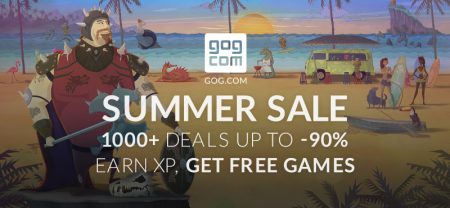 Yes, it's once again time for that sad moment when a big sale rides off into the sunset. Or maybe 'surfs off into the sunset' would be a better line there, since we're talking about GOG's Summer Sale.
The event started up a short time ago, and offered no shortage of awesome deals, but now, we must say goodbye. A little over a day remains for the deals as of this writing, with thousands of titles still on offer with massively reduced price tags.
Yes, you can still grab the shopper's rewards and nab yourself the trio of freebies (Spelunky, Gabriel Knight: Sins of the Fathers – 20th Anniversary Edition, and Dreamfall Chapters), and you can still get in on up to 90% off on stuff, and still sift through the myriad of games included… but not for long.
The big event closes up on June the 22nd, at 12:59 PM UTC (that's 8:59am EST), so make your picks and get in while the getting's still good. And if you already shopped to your heart's content, let us know what you scored in the comments, we always love hearing about a good deal.
So sad when a sale ends isn't it?