Touring the US ahead of the official console release of the game, Tekken 7 is set to throw some hands at Wizadr World events through the rest of this year.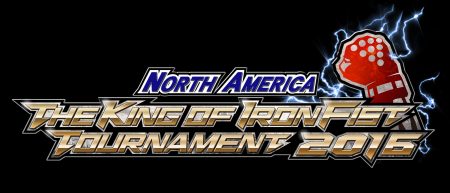 Who will be crowned King of Iron Fist?! It might be you if your Tekken game is strong enough to battle your way past some of the best players in the US and Canada. Well, that and you either have to live close to a Wizard World show, or be willing to travel to one.
Seventeen cities in all will play host to the roving tournament, which will hit sites in the United States and Canada. This little tourney will be the only place on the continent that you can actually play the arcade version of T7, with arcades being all but dead in the US and Canada. And lest you think that bragging right are all that you'll be able to take home, be aware that cash prizes are very much on the table.
"The TEKKEN series is a cornerstone of the fighting game community and continues to evolve and advance the genre forward with each installment," said Katsuhiro Harada, Director of TEKKEN Project at BANDAI NAMCO Entertainment Inc. "I'm excited to see what the North American TEKKEN community is made of as they compete over the next seven months in the TEKKEN 7: The King of the Iron Fist Tournament 2016 in North America."

"The TEKKEN 7: The King of the Iron Fist Tournament 2016 – North America series of events expands upon our tournament footprint that was set in motion earlier this year through our partnership with Wizard World Comic Cons and Gaming Tour," said Eric Hartness, Vice President of Marketing at BANDAI NAMCO Entertainment America Inc. "The added reach of the TEKKEN 7: The King of the Iron Fist Tournament 2016 – North America events will ensure that TEKKEN fans across the country will have an opportunity to experience the next chapter of the storied TEKKEN videogame franchise and compete for cash and glory."
Now, one thing that you should be aware of here is that the timing on this release is a little weird. The tour actually started in February, which means that it's basically half-over already. But while a number of locations have been checked off the list to date, there are still a bunch to go, like next week's Chicago event, Florida, Texas, Toronto, and more.
Check out the list below of where you can test that Iron Fist of yours, and get ready to rumble in Tekken 7. And you might want to click here for full contest info too… yes, it's boring, but it's important.
| | | |
| --- | --- | --- |
| Date | Location | Event |
| February 19-21 | Portland, OR | Wizard World |
| March 18-20 | Atlanta, GA | Final Round |
| April 1-3 | St. Louis, MO | Wizard World |
| April 29-May 1 | Des Moines, WA | NorthWest Majors |
| May 6-8 | Minneapolis, MN | Wizard World |
| May 27-29 | Chicago, IL | Combo Breaker |
| June 2-5 | Philadelphia, PA | Wizard World |
| June 17-19 | Sacramento, CA | Wizard World |
| June 24-26 | Orlando, FL | CEO 2016 |
| July 29-31 | Columbus, OH | Wizard World |
| August 18-21 | Chicago, IL | Wizard World |
| August 19-21 | Philadelphia, PA | Summer Jam X |
| September 9-11 | Richmond, VA | Wizard World |
| September 23-25 | Austin, TX | Wizard World |
| October 14-16 | Southern California | SoCal Regionals |
| October 28-30 | Toronto, Canada | Canada Cup |
| November 4-6 | Pittsburgh, PA | Wizard World |
Final Event:
Date
Location
Event
TBA
TBA
TEKKEN 7: The King of the Iron Fist Tournament 2016 –
North America Final