Get an inside look at some of the best artwork from Dark Souls II in this brand new volume from Udon.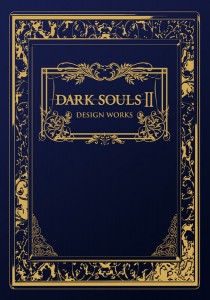 There's no mincing words when it comes to the Dark Souls series; these extremely well-crafted and detailed games are brutally hard. Now with a third on the way (just announced at E3) art book producer du jour Udon has announced that they will be producing a second tome based in that dark fantasy realm from From Software.
Titled Dark Souls II: Design Works,, the book explores the "chilling and haunting fantasy artwork behind the critically-acclaimed game". Between these covers, you'll be treated to "armor and weapon designs, character concepts, enemies, locations, rough sketches" and even an interview with the game's creative team.
And lest you think that this one stops at the retail game release, you'll also find a section dedicated to the title's DLC trilogy that was released post-launch- The Lost Crowns. This is about as complete as you're going to get as far as art volumes that lay out the world of Dark Souls, and if you've got the first book in the series, then it's almost a must-have companion. Honestly, even if you're not a fan, it's an Udon book, so chances are that it'll be all kinds of awesome. Just go have a look at their Capcom books for proof of that.
Dark Souls II: Design Works hits the streets this coming October, perfect to get you into the Halloween mood, and a ways before the third Dark Souls game lands on consoles early next year.