Some bad news today for those of us with 'phablets'; they won't work with that neat-o Pip-Boy that's included in the Fallout 4 Collector's Edition.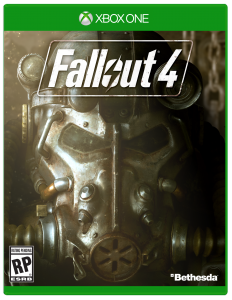 Easily one of the most sought after Collector's Editions of all time when it comes to video games, the Fallout 4 CE is sold-out everywhere and has plenty of gamers checking emails non-stop to see if Amazon or GameStop will restock at some point.
And the reason for all that? It includes a Pip-Boy, one that you can actually wear and slip your phone into. And, with that phone running the upcoming Pip-Boy app, that basically gives you a real, honest to goodness, real life Pip-Boy. While that's all kinds of awesome, if you have a phablet (large-scale phone) you're kind of out of luck.
Apparently, the Pip-Boy isn't big enough to accommodate the likes of the iPhone 6+ or the Galaxy Note. Now, the good news is that you will be able to use pretty much anything else. The Pip-Boy will ship with foam inserts that are made to order for some of the most popular phones, as well as one that's customizable so you can fit in other "similarly sized" phones. Nothing for those bigger handsets though.
As someone who does have a phablet, I'm a little bummed with that, though I still have an older iPhone laying around that should work nicely, so I guess I can still nerd-out while I play to some degree.
All is not completely lost for owners of bigger phones like me though, and those who weren't luck enough to get a pre-order in for the Pip-Boy. Bethesda has confirmed that the App will work with any compatible phone, plastic Pip-Boy or no. That's something right?
Source: MCV