Nintendo is updating their 3DS handheld yet again, and this time it's more that just a superficial upgrade.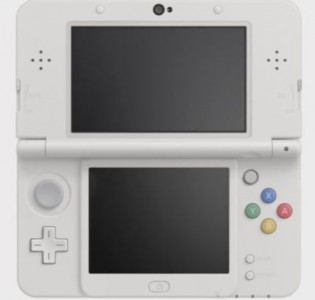 A pair of new 3DS are coming… actually, make that a pair of 'New' 3DS' are coming as the official name of the sort-of new console is the 'New' 3DS. At a Nintendo Direct presentation this morning, the company took the wraps off of the 'New' 3DS and the 'New' 3DS XL (or LL in Japan).
New additions to the handheld include a second analog stick, a new pair of buttons that'll rest right next to the L and R buttons, as well as a relocated cartridge slot and stylus holder (which are now on the bottom of the unit). While the second nub is definitely a huge deal for 3DS gamers, the new internal components are even bigger since they'll allow for pretty much everything done on the system to be way faster.
You'll also notice that the 3D functionality is better with improved cameras, which basically means less blur while playing in the third-dimension. Amiibo compatibility will also be built-into these New consoles, meaning you'll have no need for a 'portal' or base plate if you want to use your figures on the go.
While the bulk of the exciting news was of the technical variety, there was some updating to the looks of the system too. Taking a page out of the original Xbox 360's playbook, the New 3DS consoles will have removable face and back plates that you can exchange with new ones that'll be available separately. These are actually kind of interesting too, since changing the plates means you'll also be getting a new Home screen on the console itself, so the inside will reflect the outside.
The new consoles will be out in Japan first (which I always have to call out as a mistake- global launches people) this October, and the rest of the world some time next year.
Source: MCV