2K and Irrational Games' landmark FPS comes to mobile with an iOS version that's every bit the BioShock you remember. But can your device play it?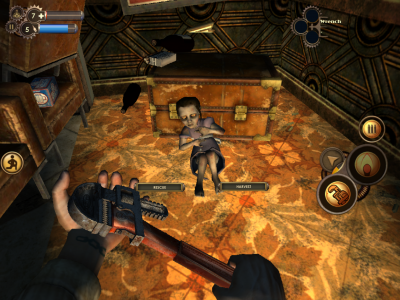 First, this is just awesome. We reported a while ago that BioShock (the first one) would be on the way to iOS in short order. Now the game has arrived and despite some loss of visual quality, looks like a winner with a complete experience that hasn't been 'dumbed down' in the least for mobile adaptation. Developed by 2K China, this version of the 2007 original will make series fans feel right at home and even supports gamepads if you want the full console experience on the go. Pretty cool.
One caveat though, you might want to read the 'system requirements' before you download. The title is playable only on the iPhone 5, 5s and 5c, as well as the iPad Mini 2, iPad Air, and iPad 4- it won't run on any other iOS devices. If you have a later device though, you're in for a little mobile splicing. BioShock will cost you $14.99 USD on the App Store.