New stuff! Diamond Select Toys has its usual impressive assortment of loot in comic and specialty stores this week.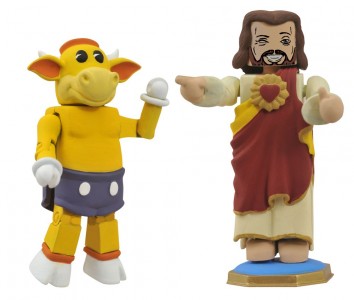 This week's assortment of DSt offerings takes some interesting forms and covers some more niche properties than the usual Marvel, The Walking Dead, and Star Wars. Well, there actually is a Star Wars item on the list, but there's also Pulp Fiction, Kill Bill, Godzilla, and some very cool stuff from Kevin Smith's View Askew Universe. Bet you didn't even know that was considered a 'universe', did you?
Three words: Buddy Christ Minimate. Have a look at the goods in the gallery below.