NPD reports that hardware sales were up 95% over last year as Mario Kart 8 and Watch_Dogs led game sales.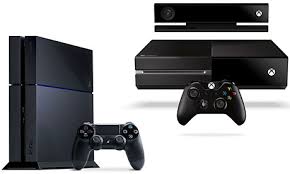 If you're looking for an impact from Next Generation hardware, here it is. The PS4 and Xbox One continued to be sales beasts leading the industry to a 95% increase in hardware sales alone. That figures out to be a monster $187 million (USD) in sales and was bolstered by the additional growth of the upswinging Nintendo Wii U and even the PS Vita, which is still riding fairly high off the PS4 in connectivity it offers.
On the software front, Watch_Dogs and Mario Kart 8 were the clear winners for May which showed a 57% increase year-over-year for games sales to the tune of $274 million USD. Watch_Dogs posted sales in the neighborhood of 4 million units for the month, which is staggering, but maybe even more impressive is the second place game on the list- Mario Kart 8.
Why is second place more interesting than a game that sold four million copies? Well, basically because Mario Kart 8 s available only on the Wii U while Watch_Dogs is playable on a number of consoles. And, since it came in second in a month  that also saw the release of Sony's hardball title MLB 14: The Show and Bethesda's excellent Wolfenstein: The New Order, that means that the number of Wii U owners who bought into the latest Nintendo Mario Kart title is absolutely monstrous. That's great for the console and the industry in general.