The Shadow Warrior developer's newest is a side-scrolling trip in the classic style with all the trimmings.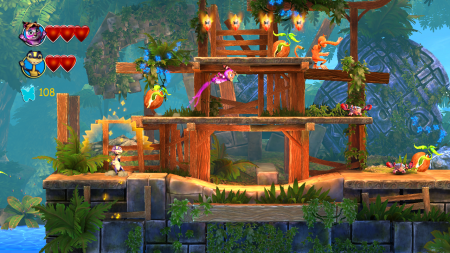 It's certainly a change of pace from what gamers have come to expect from the company, but JUJU looks like a pretty rad time nonetheless. The game focuses on panda shaman Juju and his sidekick, the lizard Peyo, as they make their way through a mystical world filled with danger, all in an attempt to rescue the little bear's pop.
Big imaginative characters and vivid visuals are the order of the day here as Flying Wild Hog is basically making an ode to the classics with JUJU. The game will also feature two player co-op, "gigantic bosses" "hidden levels", and of course, the chance to save the world.
JUJU is headed for the PC, that we know for sure, though it'll also be appearing on as yet unspecified consoles.