Destination America's hit monster hunting series continues with the big, bad reptilian predator of Pocahontas County.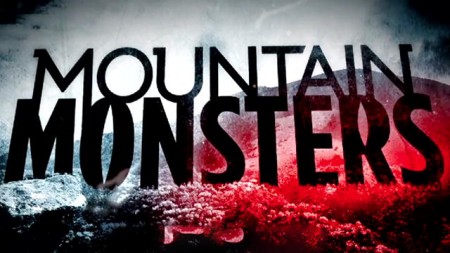 Chances are, you haven't heard of the Pocahontas Fire Dragon. I'm more than a little into this kind of stuff and I never have in any event. If you do like cryptids (so far undiscovered creatures thought to be myth) though, it just might be right up your alley.
In this Friday's all-new episode, AIMS travels to the eastern border of West Virginia to investigate the Pocahontas Fire Dragon following a strange series of reports detailing attacks by a huge reptilian predator. Known as the "Birthplace of Rivers," and named for the famous Native American chief's daughter, Pocahontas County provides almost unlimited access for this 1,200-pound, cold-blooded aquatic creature to seek out heat sources and terrorize the locals in the process. Time is running out as AIMS employs bullets and boats and fights Fire Dragon with fire in their quest to capture this beast in an elaborate water trap before the temperature drops and the dragon retreats into hibernation.
What could go wrong!? Well, plenty. I can't imagine that disturbing a giant reptile that likes to be left alone could have great consequences for the team of AIMS, but that's kind of the draw here isn't it? It also sounds kind of odd that there would even be a giant reptile in that area since it does get pretty cold in the West Virginian Allegheny Mountains.
The world's a big mysterious place at times though, you never know what might be waiting to slither out of the dark and take a bit out of you. Find out what the team finds out about the beast in question on May 2nd on Destination America when the latest edition of Mountain Monsters hits the air. As for that bit about what kind of monster hunter you'd make yourself, click here to take a pretty fun little quiz and see.
I got 'Jeff', the researcher of the team. And the man with the nicest beard.