The dead are marching on more handheld platforms starting with the PlayStation Vita next week.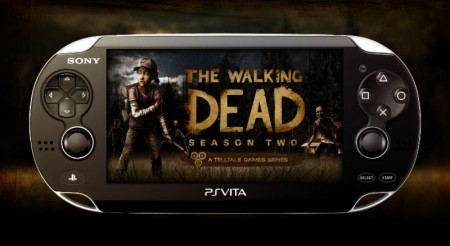 Already into the season a bit on the PC and console scene, as well as iOS devices, Telltale's The Walking Dead Season 2 is now on the move to handhelds of another type. Players can expect to dig into the undead fun on the PS Vita as of next week and Android devices soon after that. Episode 1 of Season 2, 'All That Remains', and Episode 2 'A House Divided' will be up for download on Sony's current portable gaming console starting on the 22nd of this month in the US and on the 23rd in Europe. Episodes can be had in the usual a'la carte or Season Pass flavors too, so whichever way suits you…
As for those Android versions of the episodic game, you can expect to see Google Play get it's share of rotters, as well as the NVIDIA Shield via TegraZone, and both Amazon Fire TV and Amazon Kindle HDX devices as well. Right now, Telltale isn't handing out release dates for the game on those platforms, but they are saying that you'll see them "soon".