If Dementium II hasn't cost you your sanity quite yet, the game now has Steam trading cards and a bunch of other new goodies.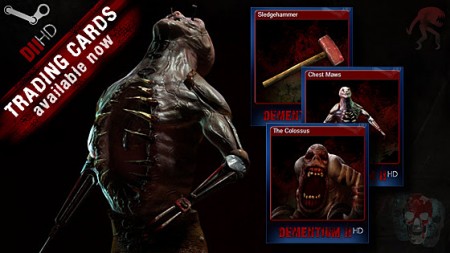 Valve's trading cards have become a pretty big part of the Steam platform's appeal since their debut and the just released Dememtium II HD is taking full advantage. The game, which is a high-def version of the Nintendo DS hit FPS of the same name (without the 'HD'), now has a series of 12 cards depicting some of the most horrific creatures you'll face off against in the game.
Chest Maws, the Wendigo Witch and Slime-Mines are all a part of the cards which can earn players badges like Anxious and Psychosis if they keep on playing and keep on collecting. The update is live right now and the Bright Dawn Treatment Center's doors are wide open and ready to 'welcome' players back to hell… or a reasonable facsimile.