Darth Vader and Thanos probably aren't the first names you think of when you might think of someone popping your favorite bottled beverage open for you. Thanks to Diamond Select Toys though, they're surprisingly helpful!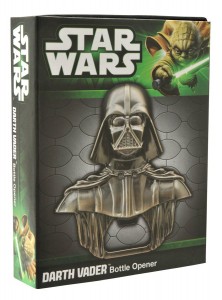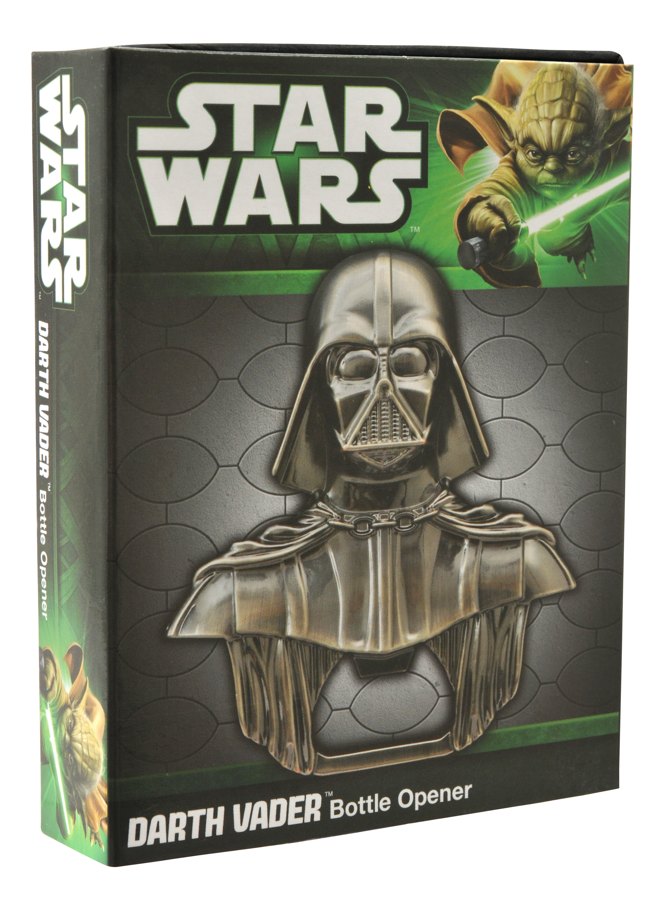 As bottle-openers go, these are about as cool as you can get. In stores this week from DST are two of the niftiest little pop-toppers I've ever seen in the form of Darth Vader and Thanos' Infinity Gauntlet. Both of these bad boys are cast in metal and both are super-cool. I have to say though, as much as I like Star Wars, that Gauntlet is just phenomenal.
See, some things are actually good with sparkles.
Star Wars Darth Vader Metal Bottle Opener

I find your lack of a bottle opener disturbing! Make sure you always have a way to open a tasty beverage with this solid metal bottle opener, depicting the portrait of Darth Vader, Lord of the Sith! It measures 4 inches long, has magnets on the back and opens any bottle cap with ease. It's an elegant tool for a more civilized age! Comes packaged in a collector's case with a full-color wrap. (SRP $18.00, Item #AUG132039)

Marvel Infinity Gauntlet Metal Bottle Opener

These Infinity Gems will quench your thirst… for power! The famous Infinity Gauntlet worn by Thanos the Mad Titan is now the sparkliest bottle opener DST has ever made! With a gold chrome finish and inset "gems," this almost-4-inch opener has an opening in the back for removing bottle caps, and is a must-have collectible for any Thanos fan. (SRP $18.00, Item #JUL131825)
Both openers are available right now at your local comic and/or specialty shop- so grab one and celebrate 2014's arrival in style.