As the Holiday Season set in in full swing, GR kicked things off with a supremely cool feature about the history of holiday games all the way back to 1980! It's a very cool read, but not the only one this week as the Radar also had some cool looks at what to do if you're not going next-gen and the Battlefield DLC delay.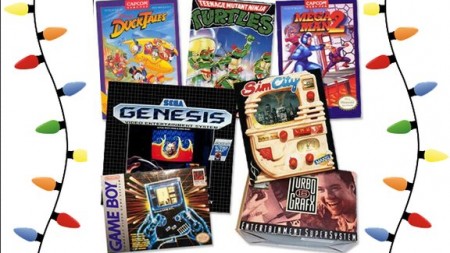 A History of Holiday Games (1980 – 2012)
Oh boy is this a fun one.
Looking back is always kind of a good time, but taking a ride in the wayback machine to have a look at the games of different eras is pure gold. Of course, to many gamers today, huge chunks of this look back won't make much of a dent in the old memory thanks to so many now who were raised on the games of the late '90s and early 2000's.
For me though, the entire list is cause for a big, fat smile thanks to the sheer amount of time covered- all of which I spent playing games. I think if I had to peg it, my favorite years playing games have to be 1986 through '90. The massive amount of great, classic games coupled with the runaway success of the NES and the dawn of the 16 bit era (with the Genesis and the Turbo) have left me with innumerable good feelings- and really, what's better than that at this time of year?
Read on for the full tale of the Holiday game happenings and enjoy. I dare you not to.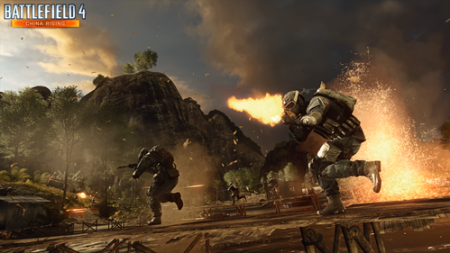 Battlefield 4, as good as it is, launched with more than a few bugs in its theater of war. Like, way more. Fortunately, a good number of them have been or are being taken care of by the team at DICE. In fact, things were looking up for the game in general when the Chins Rising DLC released this past week for Battlefield Premium members. Guess what though? More bugs.
So seeing as this is kind of becoming something of a trend with the game, further DLC has been officially delayed. While this might cause some to foam at the mouth with anger, it's really nothing to get too excited about. Actually, it's a good thing.
As GR points out in their piece from this week, the delay is very beneficial for both players and the publisher/developer tandem of EA and DICE as it gives them a chance to smash all those nasties well before the maps get into players hands- and that's a good thing for the end-user as it means a better and more fun experience. And isn't that what gaming is supposed to be all about?
Read on and see what you think about it here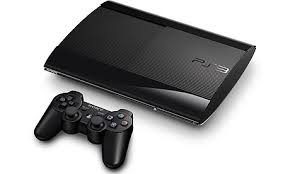 8 great gaming tips for anyone not going next-gen
Personally, I've heard from more than a few gamers in the past few months who won't be going next-gen… well, not yet anyway. Honestly, can't blame them much. Even though we rated both the PS4 and the Xbox One pretty high on the awesome-stuff-o-meter, there are a number of reasons why you really shouldn't feel like you have to go next-gen any time soon.
Aside from the fact that there are no real 'system sellers' out there for either console at the moment and most of the big multi-console releases are straddling the line and launching on both current and next generation systems, GR has slapped together a list of pretty compelling things that you can still do with your Xbox 360 and PS3. This is all solid stuff too and not 'well, you're stuck in last-gen' stuff by any means.
Read on if you've decided to wait a tad longer before 'jumping forward' and revel in your last-genniness
__
Those are the best of the best from GR this past week. Give 'em a read and then feel free to chat 'em up in the comments section below. We'll see you back here on Saturday Radar next weekend!
Photo Credit: Top image – GamesRadar