Arriving just in time for the launch of the PS4, Sony's mobile App is something PlayStation fans have been waiting for for a long time.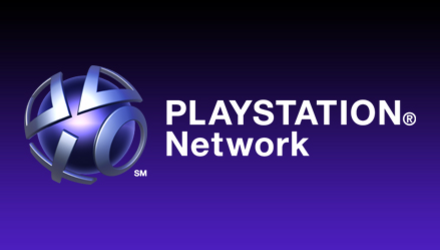 The App will allow PlayStation fans to access many of the PSN's features on the go, something that Xbox Live players have been able to do for a while. Sony's own online gaming and download service hasn't been the most user friendly thing for mobile use till now though, so the arrival of the App is definitely good news.
In all, here's what you can expect from version 1.0:
Directly access various PSNSM features and information
Users can access their own profile screen.Users can access/compare their own and friends'Trophy accomplishments.Exchange messages between PS4 systems, PlayStation®3 (PS3™) systems, PlayStation®Vita (PS Vita) systems, and mobile devices installed with PlayStation®App.Access andfilter friend profiles.Notify users about their friends'shared activities on "What's New".Notify PS4 users when they receive any new notifications or game invitations. Users can also display their lists of game items.
Browse the official PlayStation® website and access information– Users can access the PlayStation® official website to browse through news, blogs and game information. The language and content of the website will depend on the country the user's Sony Entertainment Network account is registered.
PS4 Second Screen Feature– Users can install PlayStation®App on to their mobile devices to use as a second screen in supported games. For example on THE PLAYROOM, a title pre-installed in all PS4 systems that requires PlayStation®Camera, users can draw pictures on their mobile device screens and flick them towards the TV. The images then appear as a 3D object within the game.
Spectate other PS4 users' gameplay– When users' friends upload or begin live streaming their gameplay on PS4 systems, the friends' activities are displayed on "What's New" of the PlayStation®App screen. When users tap on this notification, they can boot pre-installed applications, such as browsers, to spectate the uploaded gameplay. Users can also post comments on gameplay screenshots, footage and live streams.
Purchase game content on PlayStation®Store– Users can purchase game content while away from home and download it directly onto their PS4, PS3, and PS Vita systems.
Use a mobile device as a simple remote to control the PS4 system– Once installed, users can use their PlayStation®App to control their PS4 system as long as both devices have access to the same Wi-Fi access point. For example, users can switch their PS4 system to standby mode, startup their PS4 system from standby mode, and use their mobile phone as a keyboard for their PS4 system.
Yes, it's more or less just what you'd expect, but honestly that's good enough. The PSN App has been a long time coming and it's just nice to get something with some good, solid functionality from Sony for mobile users.
You'll be able to download the PlayStation App on November 13th in the US and on the 22nd in the Europe, which is just days before the PS4 hits retail. The App is a free download and will run on iOS and Android devices.