The Xbox Live version of the game is now available on PC's via a free update.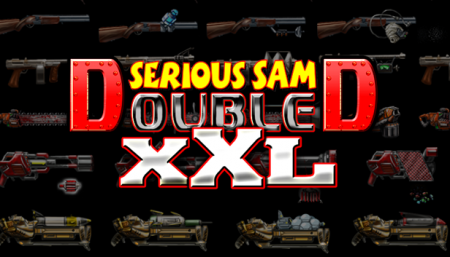 Devolver Digital and developer Mommy's Best Games have announced that the 2D side-scroller now has all the Serious Sam Double D XXL bells and whistles, but on the PC. If you already own the game on Steam, you'll get the updated content for free- if you have yet to pick it up and do, you're in for the superior Xbox Live edition.
Here's what's new and improved:
Two-Player Local Cooperative Play – Serious Sam can pair up with his new buddy Huff to slaughter Mental's horde together in an orgy of violence and destruction
Gunstacker Upgrades – Over 30 new guns to mix and match in towering stacks of awesome
New Campaign and Challenge Missions – Players can tackle new missions and take to the air in their very own missile-loaded Pterosaur or roll through foes on a dynamite-powered unicycle
New and Upgraded Enemy Classes – The new Torcher Kitty, Explosion Eater and the Armored Gnaar are all stepping into the arena to wreak havoc to the heroic Serious Sam
Serious Sam Double D XXL is available right now on Xbox Live and Steam for the PC.