The latest in Ubisoft's Splinter Cell series is now available for all your UK-based sneaking needs.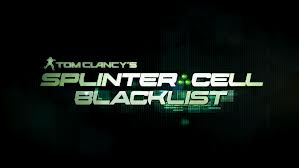 Sort of a reinvention of the long-standing franchise, Splinter Cell Blacklist is an exciting title for fans. Not only did the Splinter Cell universe get an overhaul in terms of design and characters (not to mention the new voice talent), but it also has a brand new triple-threat play style that gives you three distinct ways to tackle the enemies of Fourth Echelon. Sam can now be a Ghost (stealth), engage in Assault (all action) or prey on his foes like a deadly Panther (predatory) in the new styles of play.
Also back is the popular Spies vs Mercs multiplayer mode where players pick teams of both and go head to head.
"As one of Ubisoft's most revered franchises, Splinter Cell Blacklist continues the tradition of taking the series to greater heights by delivering rich new content, an immersive storyline, and the return of celebrated multiplayer mode, Spies vs. Mercs," said Geoffroy Sardin, Chief Marketing & Sales Officerat Ubisoft. "As the most ambitious game in the series, the amount of effort and talent put behind the project shines through to offer one of the last great experiences of this current console generation."
Splinter Cell Blacklist is available now from Ubisoft for the Xbox 360, PS3, Wii U and PC.