The blog series known as the Road to Battlefield 4 rolls on with a look at the game's 'Field' upgrade system and just how you can tweak your equipment to switch up your role in combat as you play.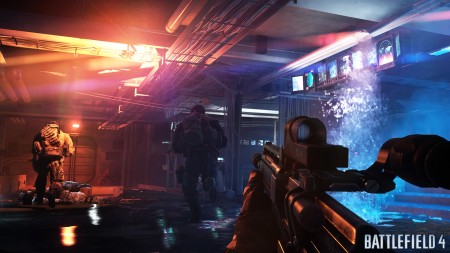 Developer DICE got massive amounts of fan and player feedback from their last title in the Battlefield series; Battlefield 4. The company hasn't just sat on all that data either as they've actively scrutinized and adapted some of the best of it into the forthcoming current and next-gen sequel.
The two latest blogs that they're currently running on the Road to Battlefield 4 are filled with behind the scenes looks at what's going into making the game. The current pair focus on all the 'tweaking' you can do in it as well as the Field Upgrade System.
Both are worth reading, especially if you're a fan of the games or first-person shooters in general, and will lift the veil a little bit on some of what's going into making one of the biggest games set for release this Holiday season. Check out Tweaked to the Core here and then head over and read up on the Field Upgrade System here.