If you thought Nintendo was done showing off its new line of titles, you would be incorrect. Outside of the Nintendo Direct, there's still plenty more to offer players.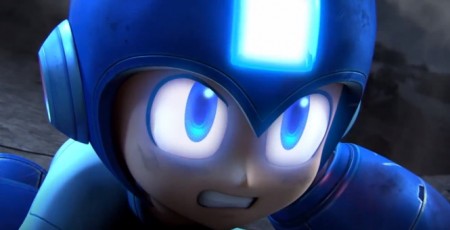 Masahiro Sakurai goes into further detail about the new Super Smash Bros title for Wii U and 3DS. The 3DS version as you know, will be slightly different from the Wii U version. One example that was talked about, is the stages themselves. The 3DS Super Smash Bros will mostly have stages based on the 3DS games, while the Wii U version will, you guessed it, feature stages based on Wii U titles. As you may have already seen, there appears to be outlines on the characters in the 3DS version, and Sakurai explains that it is to help the player locate the characters more easily on screen.
A more in depth presentation of new characters is given as well. The villager from Animal Crossing has a wide variety of moves, such as the ability to use fireworks, a shovel, a slingshot, and other practical items from the game. What is perhaps his more interesting move is his ability to pick up anything that an opponent throws at him, and being able to use it against them.
More light is shed on Megaman's attacks too; Sakurai explains some of the mechanics of abilities such as his charge shot, which can be executed with a smash attack. The Mega upper from Marvel VS Capcom appears, which launches your opponents high in the air. The Mega Buster is also a smash attack, and what's particularly useful about it is being able to utilize it while in motion. The robot master powers that Megaman has are true to the NES games. Metal Man's blades can be thrown in 8 directions, crash bomb attaches itself to opponents, exploding after a certain period of time, and of course the leaf shield acts as a barrier that you can fire at people.
Finally, there's the Wii Fit Trainer. Her moves are fashioned after the exercises that she performs in Wii Fit. Her final smash is known as "Wii Fit", and it packs quite a punch. She fires a myriad of colorful dancing figures at her opponents in one direction, causing them to fly off the screen.
Be sure to keep a look out for more information regarding Super Smash Bros. Sakurai seems to be eager to share a great deal about the game with fans.
Source: Nintendo.com