The latest Nintendo Direct gives us a lot to chew on.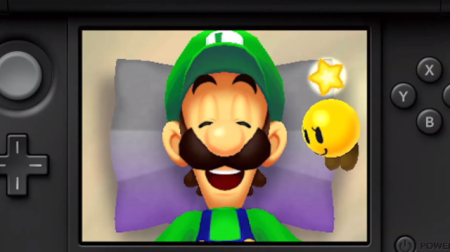 A new Nintendo Direct broadcast aired today, and brought a bunch of news primarily aimed at the 3DS, with new details on existing games and brand new games announced.
First off, the first 3DS iteration of the Mario & Luigi RPG series, entitled 'Dream Team', is set to come out in North American on July 11th and Europe on July 12th, with the game based in Luigi's dreams.
A new Zelda game has been announced for the 3DS as well, and will be set as a sequel to the excellent SNES game, 'A Link To The Past'.  It will include the ability for Link to become a drawing and cling to walls, and will use the 3D capabilities of the system.  No name or release was announced for this.
In other news, Shin Megami Tensai 4 will be released in North America on July 16th, Game & Wario will be out in North America on June 23rd and Professor Layton and the Azran Legacy will reach the EU later this year and America some time in 2014.  Square Enix's Bravely Default: Flying Fairy comes to North America in 2014, a new 3DS Mario Party hits this winter and in news confirmed after the broadcast, Pikmin 3 will come to Wii U on August 4th.
In eShop and Virtual Console news, Zelda: Oracle of Ages and Oracle of Seasons will be in the US 3DS eShop on May 30th, Mario and Donkey Kong: Minis On The Move is due on May 9th and Earthbound will come to Virtual Console sometime this year.  The Wii U Virtual Console will arrive in North America next week, with Excitebike, Super Mario World, Mario Bros. Punch-Out, Super Metroid, Balloon Fight, and F-Zero being available at launch and GBA and N64 games being brought to the platform in the future.
Source: Nintendo Direct