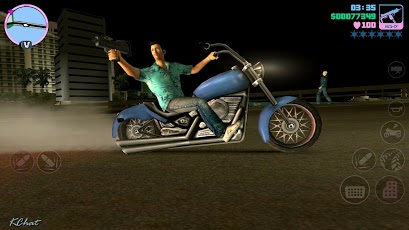 Well, here goes another game coming out first for iOS then to Android…
Yesterday was supposed to mark the day of the dual release of Rockstar's Grand Theft Auto: Vice City, which is celebrating its 10th year anniversary.  However, there seemed to be a set up during the deal, as the game was immediately pulled from Google Play and is now being reported as delayed by Rockstar due to technical issues.
Like Tommy Vercetti promising to get the drugs and money back, Rockstar is profusely apologizing to Android owners for this delay and is aiming to re-release the game by the end of next week.
As a fellow Android user, I share in your facepalm.
Source:  Phones Review UK
[UPDATE] The delay has to do with the game on Rockstar's servers, not necessarily anything to do with Google.  Users are being told to not download the title if you do see it on Google Play just yet.  All the kinks are being worked out.
Source: Pocket Gamer