One of the most celebrated sci-fi gaming trilogies of all time is now all bundled up in one neat little box.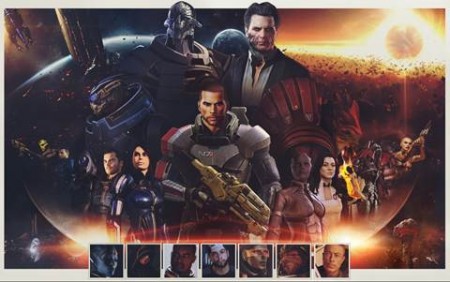 How are these numbers for you: the Mass Effect trilogy has nabbed over 300 awards from the press and 200 perfect scores. I guess to say it's been a highly decorated series would probably be an understatement.
BioWare's epic saga of a galaxy at war with only a lone human (not the species held in the highest of regard in ME) leading the charge against overwhelming odds has grabbed many gamer's attention over the years. Now publisher EA is wrapping all three episodes of the game, along with some (but unfortunately not all) of the DLC, up in one package of action/RPG goodness.
Mass Effect Trilogy is available now for the Xbox 360 and PC (via Origin) for $59.99 USD. A PS3 version of the set is also on the way for drop on December 4th. That'll also include the original Mass Effect, which is the first time that particular game will be available on Playstation. It was an Xbox exclusive at launch.
The original Mass Effect will pulling double duty as it'll also be available on the PSN (also on that day) for $14.99 USD.