You may have missed the news that broke during the Hurricane, but Disney has added Lucasfilm and the Star Wars mega-property to its stable and has a new trilogy in the works.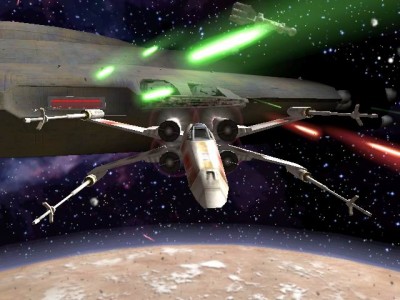 4.5 billion dollars is the magic number that captured Lucasfilm in the tractor beam of the media Death Star that is Disney. The cash and stock that changed hands in the deal secured not only the Star Wars IP for the house that the mouse built, but also Lucas' games wing LucasArts, special effects house Industrial Light and Magic, and Skywalker Sound.
As a direct result of this deal, Disney has also announced that a seventh Star Wars film will immediately move forward and that the company will look to the Summer of 2015 as a release date. No, you're not imagining things- that was fast.
Star Wars creator George Lucas had already prepared a set of treatments for three more Star Wars movies that were to have taken place as sequels to the original trilogy (instead of more horrible prequels. Yay?). Those plans were actually scrapped a while back, but you'd better believe Disney is reviving them right quick.
As for the dark and gritty Star Wars 1313 game that's currently in development at LucasArts, while the future of Star Wars games is a little hazy, the word right now is that this deal won't affect 1313 in the least. That's good news for fans, as the bounty hunter-centered game is looking like it might be the first real triple-A Star Wars game in ages.
Source: MCV