A lite week for the Nintendo Download this time around, as fans get the Fantastic Four expansion for Ultimate Alliance 3, and not much else.
Call the Four
There are some big releases hitting this month, even in the midst of the viral chaos. There's a monster of a game arriving today actually, in Resident Evil 3, the remake. That doesn't apply to Nintendo's Switch though, which is decidedly sans zombies.
What the console does get though, is the final expansion for Marvel's Ultimate Alliance 3. And that comes in the form of the Fantastic Four. All in all, it looks to be a cool little capper for the game, with a story element and some new characters to play as.
Past that though, there isn't much to talk about. Have a look at what's on tap ini the list below.
Nintendo eShop on Nintendo Switch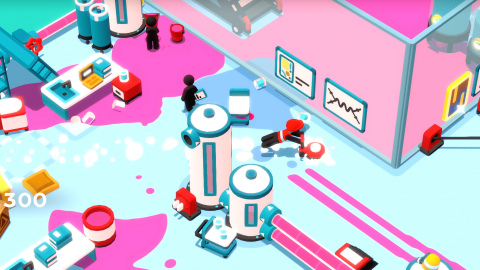 Good Job! – As the clumsy child of a CEO, you must climb the corporate ladder, one wacky puzzle at a time. Complete tasks in multiple ways as you experiment with interactive environments – a projector can be wheeled gently through an electric door … unless, of course, you want to catapult it through a wall. You may knock over a priceless item or two in the process, but as long as you get the job done, you're one step closer to reaching the executive suite! Solve challenging puzzles, alone or in two-player mode, in this hilarious new game from Nintendo.
MARVEL ULTIMATE ALLIANCE 3: The Black Order Expansion Pass – Pack 3: Fantastic Four: Shadow of Doom – It's Doctor Doom vs. Marvel's first family. This new pack* lets you assemble your Ultimate Team with the addition of Mister Fantastic, Invisible Woman, Human Torch and The Thing as playable characters. Fight through a new story campaign that takes your team of Marvel Super Heroes through the kingdom of Latveria for a showdown with Doctor Doom. Will Doom prevail by unleashing cosmic forces the likes of which have never been seen? The Fantastic Four may be the only ones who hold the key to victory.
Nintendo eShop sales:
Nintendo eShop on Nintendo Switch, Nintendo 3DS and Wii U
Also new this week in Nintendo eShop on Nintendo Switch:
*Full version of game required to use DLC; sold separately.