Character and story downloadable content is coming for Ultimate Alliance 3. You probably knew that, but did you know that freebies are coming too?
The mutants are back
Oh my, are the X-Men ever back. After almost completely vanishing from the comics for years, and not appearing at all in the last Marvel vs Capcom fighting game, they're seemingly everywhere. That goes not just for the medium of their origin (comics), but also toys and video games.
Today sees the launch of Marvel Ultimate Alliance 3. In that game, dozens of Marvel heroes team up to take down Thanos, and that includes a few X-Men. Wolverine is right up front on the box art, and joined by the likes of Storm and Nightcrawler. But the X-Men included at launch aren't the only ones that you'll get to play as.
August will see the addition of a free DLC pack, updating the game. Included will be legendary X-Men Colossus and Cyclops. And again, they're totally free to add onto your copy of the game, unlike the characters included in the season pass.
A season of characters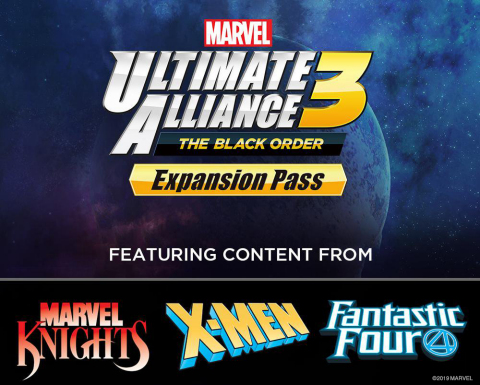 A total of three packs make up the Season Pass, and they are: Marvel Knights, Fantastic Four, and X-Men. The X-Men pack is really the only mystery at this point, considering who is already in the game and who's mentioned above.
The FF one is easy to guess, and will probably just be the core team. So unless someone decides it's a better idea to subvert expectations, MUA3 is probably getting the classic FF. As for Marvel Knights, yesterday's SDCC panel took care of the guesswork for that one.
MK will include Moon Knight, Blade, Morbius, and the The Punisher, a terrific lineup in my opinion. As you might've guessed too, the Knights pack is the first one that will arrive. There's no date as of yet, but it will hit some time this fall. Colossus and Cyclops will land a bit earlier, on August 30th.
You can pick up a copy of Marvel Ultimate Alliance 3: The Black Order right now, exclusively for Nintendo Switch. Keep in mind that the season pass is an additional charge of $19.99 USD, and must be purchased to get the upcoming characters (outside of August's X-Men update). These packs won't be offered separately.