The Transformers universe of comics is expanding. IDW Publishing will be offering a fresh look at the Cybertronians in Transformers Galaxies.
A Galaxy of stories
The Transformers have been a viable comics property since the 80s. Starting at Marvel and rolling over into a few other outlets before settling at IDW, the Transformers have had an almost bigger comic book presence than a television one… and some would argue it's been vastly superior.
Recently, IDW rebooted the brand though, sending the Autobot v Decepticon story back to the beginning. The world of Cybertron before the war is the setting for these new tales, and they seem to be getting some measure of fan acclaim. Now though, the publisher is set to expand that pre-Earth era with Transformers Galaxy.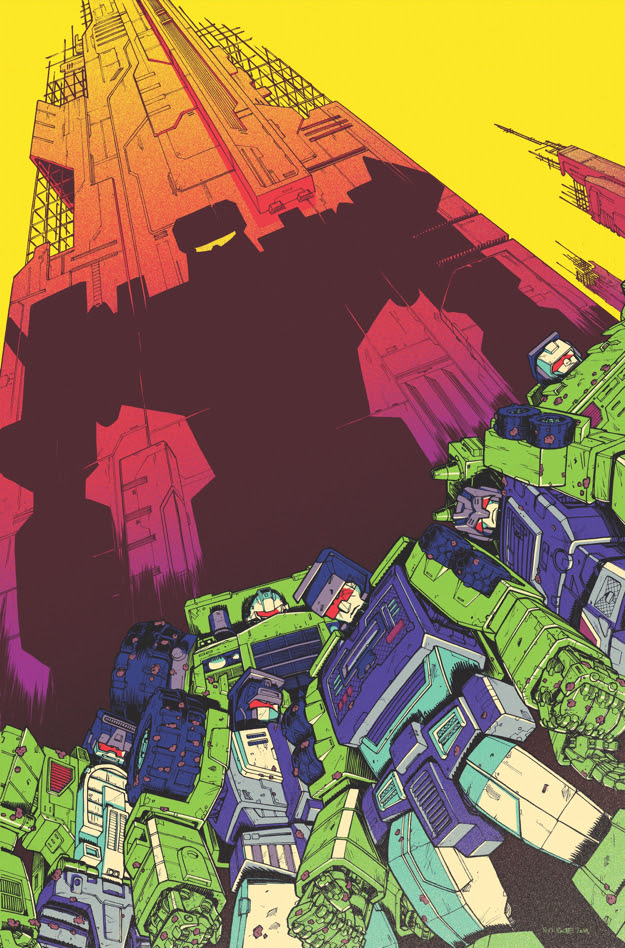 A new monthly book, Galaxy will focus on corners of the Transformers universe that haven't been explored previously. The first issue is proof of that, as it showcases the origin of the infamous Constructicons.
Written by Vox Media co-founder and lifelong Transformers devotee Tyler Bleszinski, with luscious artwork by longtime Transformers artist, Livio Ramondelli, Transformers: Galaxies #1 uncovers the hidden secrets of Cybertron's vast beauty and extraordinary cityscapes. Long ago, after the War Against the Threefold Spark ended, the Constructicons emerged to help rebuild the decimated planet in grand fashion. But what happened to them in the years since? Why had they been erased from Cybertron's history… and what have they been planning for their devastating return?

IDW press release
Think there's gonna be a Devastator-sized rumble spinning out of this one? Probably fair to say.