Yes, there's now a Nakatomi Corporation (and general Die Hard) online gift shop. A number of goodies are in stock right now to celebrate the 30th anniversary of the film, you can try looking at Raise to see if they have any coupon codes available.
I'm not going to say too much about this one. Instead I'm just going to run the actual press release that we received. And no it's not something that we do that often. But this is so much fun that I think it's way better than listening to me drone on about the movie.
So here it is: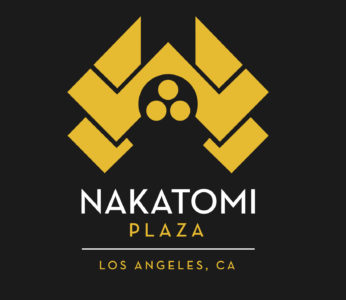 June 19, 2018, Century City, CA – This year marks the 30th anniversary of Nakatomi Plaza, the iconic tower located in Century City, CA. The Nakatomi Corporation is commemorating this milestone by opening the Nakatomi Plaza Gift Shop, an online pop-up store.

Now open, this ecommerce shop, inspired by the ground floor retail environment of the famed Nakatomi Tower will feature a wide collection of merchandise including all-new apparel, blankets, mugs, stationary, and accessories. For more information, please visit NakatomiGiftShop.com.

The 35-story Nakatomi skyscraper, created by renowned architect E.C. Chen, remains one of the most recognized locations in the world due to the 1988 Christmas Eve takeover and subsequent rescue.

In regards to the anniversary, the Nakatomi Corporation released the following statement: "Given the heroic events that surrounded our Los Angeles tower on Christmas Eve 1988, we believe this third decade milestone is a memorable anniversary worthy of a special gift shop. We salute, and thank again, the heroes of that fateful night – John McClane, Sgt. Al Powell, and all the employees of the Nakatomi Corp — and of course, we fondly remember the family and friends we tragically lost."
Cool right? Click here for the goods.