If you play your Switch in tabletop mode, then you're going to want to see the new peripheral Nintendo has cooked up. The little stand will allow you to change the position of the console, while also (optionally) charging it.
Charge up a new view
In the realm of the Switch, there are plenty of peripherals. That's probably an understatement. After all, the Nintendo home and away console covers the two categories of add-ons, and that's kind of nirvana for doodad companies.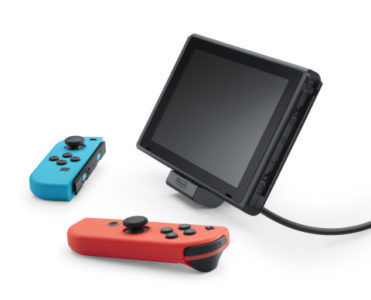 This particular gizmo though, comes from the Big N itself. While there is already a stand out there for tabletop gaming on the Switch (plus the built-in one), this is a significant improvement. Acting like a cradle, the adjustable charging stand lets you reposition the console while in tabletop mode. So if you're not crazy about the standard viewing angle, this is pretty much for you.
Additionally, you can actually plug the Switch in now while in the mode. That's not something that was physically possible before, but the stand has a jack on the side for an ac adapter. So you can stay juiced up while you game.
It kind of doesn't sound like that plug is included however, so you will still have to shell out for one if you don't want to use the one from your home setup. Unless, this is your home setup. Then you're good I guess.
The stand will go on sale on July 13th, and run you just $19.99 USD.