Nintendo is doing pretty well these days. The company is heading back to the top of the home video game heap with it's Switch, and the 3DS is still going strong.
Nintendoes
It's tough to deny now, that Nintendo has a hit on its hands with the Switch. Released earlier this year, the console is quickly amassing an impressive library of titles. And gamers are taking note, as the system itself is scoring big in the sales department.
Nintendo has announced that the console is number one in the US market for the third month in a row. It's also the fifth time that's happened in the seven short months since its retail launch. And the games are selling well too.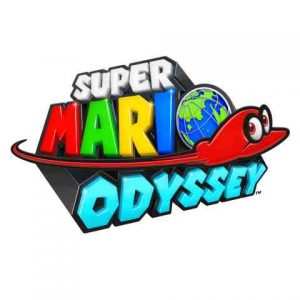 Switch games landed at number 7 (Mario + Rabbids), 10 (Breath of the Wild), and 11 (Mario Kart 8 Deluxe). They're not alone on that bestsellers list either, as the 3DS' Metroid: Samus Returns also landed on it with a number 8 debut. Seamus Returns was, coincidently, our Game of the Month for September.
Speaking of the 3DS, the little handheld is still rolling, and so's the SNES Classic. Yes, the SNES Classic is out there and can be had with a little looking. I personally know three people (including me) who've managed to find one. So don't feel like you have to go the eBay route if you want one. They're out there in retail land.
But let's get back to the Switch for a second. While it's done well till now, I'd expect to see a big Holiday out of Nintendo's latest as well. The console is really just getting started, and has a very nice slate of games coming up in short order.
The next few months will see some very cool stuff indeed, including:
Nintendo Switch aims to continue its momentum into the holidays, with the launches of Fire Emblem Warriors on Oct. 20, Super Mario Odyssey on Oct. 27, DOOM and The Elder Scrolls V: Skyrim from Bethesda Game Studios on Nov. 10 and Nov. 17, respectively, and Xenoblade Chronicles 2 on Dec. 1. Additionally, Nintendo 3DS will see the arrival of Fire Emblem Warriors on Oct. 20, Mario Party: The Top 100 on Nov. 10, and Pokémon Ultra Sun and Pokémon Ultra Moon on Nov. 17.