Ever Oasis arrives on the 3DS this week, along with RPG Maker Fes. And the Switch? Get ready for another lengthy adventure with Oceanhorn.
Choose your own adventure
The headliner for this week might be Ever Oasis, but I'm looking forward to RPG Maker way more. I've never had the chance to really get into one of these, but it just sounds so great that it's hard to deny the appeal.
If that's not your bag, or if you're just looking for something to play on the Switch, then you might dig Oceanhorn. An action/RPG originally debuting on mobile platforms, Oceanhorn has been lauded in the past. Actually, it's apparently a lot like classic Zelda titles in execution. So Nintendo fans should feel right at home.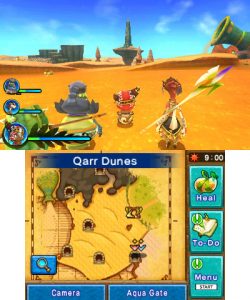 Oh, and then there's another Neo Geo game. But you knew that.
Nintendo eShop on Nintendo 3DS
Ever Oasis – The desert's last safe haven is a lone oasis you call home. So draw a line in the sand and fight to protect it! As you explore the desert and solve puzzling dungeons, you'll gather resources to build up your oasis with the water spirit Esna. Allies will join your cause, so equip them with weapons, and use their skills to slay towering bosses. The Ever Oasis game will be available on

June 23

.
RPG Maker Fes – Create the RPG you always dreamed of with the RPG Maker Fes game. RPG Maker Fes is game-creation software that lets you create your own RPGs without any programming knowledge. Customize characters, stories, combat and more. Then, upload and share your creations to play other users' games with the free RPG Maker Player application, which can also be downloaded in Nintendo eShop on the Nintendo 3DS family of systems. RPG Maker Fes will be available on

June 27

.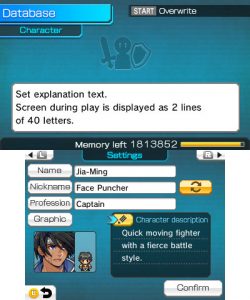 New DLC:
Fire Emblem Echoes: Shadows of Valentia Season Pass ($44.99, 22 pieces of content): The Fire Emblem Echoes: Shadows of Valentia Season Pass includes all five DLC packs. By purchasing the Season Pass, fans who want to receive all DLC will save more than 30 percent compared to purchasing all 22 pieces of content on their own. (All five DLC packs, as well as the individual components included in each pack, can be purchased separately, giving players the flexibility to buy as many or as few as they want.)
DLC Pack #5 – Cipher Companions Pack ($5.99, two pieces of content): Each piece of content in this set for the Fire Emblem Echoes: Shadows of Valentia game for the Nintendo 3DS family of systems introduces two exclusive characters from the Japanese "Fire Emblem Cipher" trading card game. The four characters will also be usable in the main game and are fully voiced.
Nintendo eShop sales:
Nintendo eShop on Wii U and Nintendo 3DS

Celebrate Sonic's birthday with up to 50 percent off select Wii U and Nintendo 3DS games from

9 a.m. PT

on June 22 until

9 a.m. PT

on

June 29

.
Great deals this week! Check out the full list of deals on Nintendo 3DS and Wii U available this week at http://www.nintendo.com/games/sales-and-deals.
Also new this week: