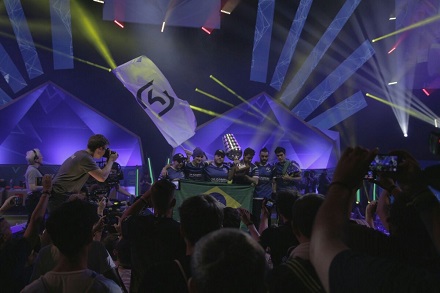 Organizers of ESL Cologne do not wait too long for the dust to settle on the arena seats. In fact they already announced next year's tournament on the ESL Twitter account. The fourth installment will take place between July 7th and 9th. It will be once again held at Lanxess Arena in Cologne, Germany.
Counter-Strike: GO was and still is bound to ESL Cologne. Observing media expect that CS:GO will surely be a major during the next tournament as well. However, observers are waiting for Valve to confer the status of major on the upcoming championship.
Tickets go on sale on July 14th at 18:00 CEST. Early birds will have the option to obtain the tickets for lower price, respectively for €47.90. Additionally, there are special offers for stalwart fans – tickets coupled with t-shirts or commemorative pins and other event swags.
ESL Cologne 2016 ended today. The winner of grand finale is Brazilian division of SK Gaming. Fierce competitors annihilated otherwise strong and valiant Team Liquid from the United States with score 2-0. Winners obtain the prize of $500,000 and, of course, the title of world CS:GO champions.