Besting the likes of PT, the Resident Evil 7 demo has broken all records on the PS4.
Remember PT? Downloaded about a million times in a month, the super-popular PS4-only 'demo' ended up being a dead end. Originally intended to be the teaser for Silent Hills, PT was a runaway success for Konami. Thanks to a split with director Hideo Kojima though, they ended up cancelling the game that it was to spin into.
That won't be the case here, as Capcom is as committed to this new entry in the Resident Evil series as possible. And actually, that might make this accomplishment even more impressive. Since Resident Evil 7 will eventually be coming out, there shouldn't be as big of an incentive to grab a copy of the demo.  There certainly is though, as the (also PS4-exclusive) RE7 demo has officially hit 2 million+ downloads globally.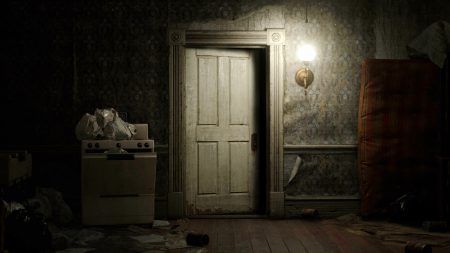 If you're unfamiliar, the demo is actually not all that representative of what RE7 will be. More of a supernatural spook-fest, the demo is loaded up with jump-scares and creepy happenings. Resident Evil 7 on the other hand, has been talked about in the sense that it'll be very much a continuation of the series' mythology. What'll be so different though, is that it sounds like you'll be cast as a somewhat 'normal' person.
So, in other words, you'll be struggling to survive and won't be playing as a highly-trained government agent. That should bring RE back to its roots quite nicely. The demo is available right now on the PSN, s go grab a copy and add to the numbers.
As fr the full game, that'll be on the shelves this coming January the 24th. It'll be creeping up on the PS4, Xbox One, and PC.