Rise from your grave! It looks like Ubisoft's Wii U exclusive survival game ZombiU just might make it to some other platforms at some point.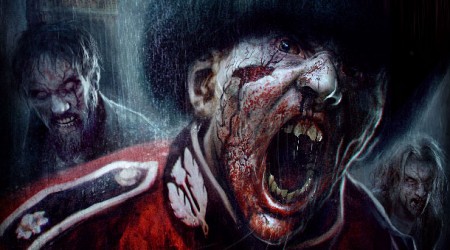 Kind of weird and out of the blue, but nonetheless interesting, comes the rumor that Ubisoft might be resurrecting ZombiU. The game was one of the highlights of the Nintendo Wii U's launch in 2012 and really one of its better games for a while post release, though sales certainly didn't show it. Till now though, there was never any real talk of porting it to any other consoles and Ubi was toting the line that the game was quite dead in envy conceivable way. That all might be about to change though as Unseen64 reports.
According to the YouTube series, which talks about games that are unreleased or 'unseen', a port of the game is officially in development. Now, don't get too excited as that might not mean anything, as they also add that this particular item has been floating around for a while and has yet to produce anything real. As for Ubi, they're mum on the subject, but I have to believe that there's some level of interest from them and maybe some truth to the rumor that the game might surface again.
While they've already killed talk of a sequel, since the original did so poorly on its native console, but an HD version, streamlined for the Xbox One and PS4 just might be the ticket to judge whether a wider audience might appreciate the survival horror title. It did do pretty well critically after all, so we'll see.
Source: MCV