Hinted at and passed around a bit like a hot potato, it looks like the Masters of the Universe film might finally be making it into theaters at some point.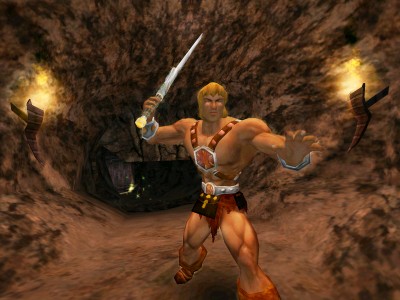 Fans of the original cartoon and Mattel's He-Man and the Masters of the Universe toys have had a lot to like in the last few years. For starters, there's the awesome MOTU Classics action figure line from MattyCollector which, despite plenty of complaints from die-hards, is pretty fantastic on a regular basis. Then there's the relatively new DC Comics series that's been shockingly well done and just launched a brand new title with Eternity War.
Even so though, there's two ways fans could be even happier- a new cartoon and a new movie. The former looks like it's still something of  pipe dream, but the latter now seems like it's actually happening. Director Jeff Wadlow, who was tapped for the movie by Sony Pictures after G.I. Joe: Retaliation director John Chu dropped out, has just turned in his revised script.
There's no word yet on story unfortunately, though early reports had He-Man battling against Skeletor and a magic vs technology theme that may or may not still be around. It'd be interesting to see how that'd go since both the Masters and Skeletor's forces use both magic and tech in the source material, which is actually one of the things that I personally like most about the property as a longtime fan.
Plenty more to come about this one, so sit tight- we'll have any further news as it breaks.