Longtime building toy maker K'Nex is showing off a few very high profile video game licenses st this week's New York Toy Fair in the Frozen Apple. If you're a Plants vs Zombies fan, you're going to be happy with what's on the away- and if you're looking forward to Titanfall, you're going to be ecstatic.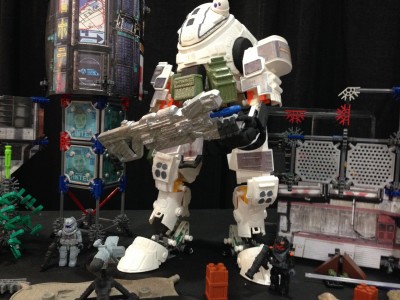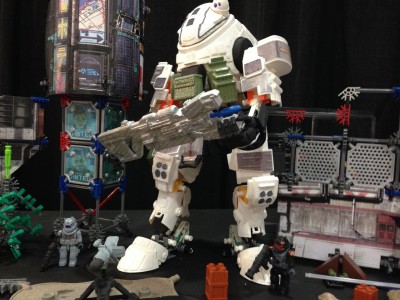 K'Nex has been very quietly making some of the coolest Super Mario collectibles around for a while now (dat ghost house) and this years offerings for that ongoing line are looking sharp as always (love that Bowser Jr.), but it's what the company has in store for a pair of new licenses that's bringing the 'wow' factor at this year's Toy Fair.
Not only do they have some wicked cool Plants vs Zombies sets coming up (which should be in stores soon), but they have some of the most impressive sets I've ever seen from any 'building toy' manufacturer on the way in the form of their Titanfall sets. EA and Respawn Entertainment's upcoming multiplayer mech monster is already looking like a spectacular title (and one that's getting raves almost universally from those taking part in the beta) and these new sets are really no less impressive, in their own way.
Keep in mind while you're looking them over in the gallery below too- these are basically prototypes. Nope, as good as those Titans look, they're not final yet; which means that the end product will be even more polished. Also very cool; those buildings and pilot mini-figures. Great stuff all around and you'll be able to find them in stores right around the time that the game hits for the Xbox One and the Xbox 360 this March (remember, the PC edition got bumped a few weeks).