Midnight City's retro-tastic take on the classic double Dragon franchise is now available on Steam. Pop in a mix-tape and get ready to rock out like it's 1987.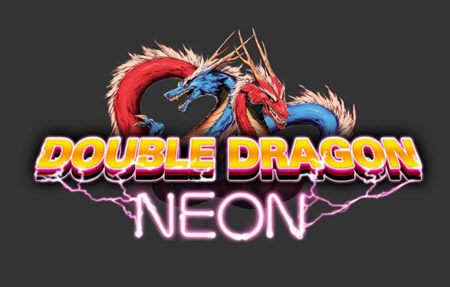 Building on the highly successful release on console, the PC version sports full Steam integration and online cooperative play for a true Double Dragon experience. In its console debut, Double Dragon: Neon revitalized the franchise with an updated look and good ol' fashioned street fights. The world's most iconic arcade brothers Billy and Jimmy Lee are back in a reboot of the classic side-scrolling, beat-em-up that fueled a generation of gamers. When Marian is kidnapped by the evil forces of the Shadow Warriors gang, the brothers set out to win her back and take down their chief nemesis Skullmageddon. Along the way, players will take on hordes of street-gangs, guzzle gallons of soda, and rock out to some stellar tunes in the form of ability-enhancing mixtapes.

Fans of the series can expect all of the classic Double Dragon action, including punches, kicks, and some of the gnarliest thugs around! In addition, players have a dedicated evade button that makes it just a little easier to avoid enemy attacks. When timed perfectly, evading an attack can boost offensive strength for a short time for some devastating results. In local and online co-op, players can 'high-five' to share health, 'psych' up their comrades for special moves, and revive their fallen partner. As the duo beats their way through five beautifully rendered environments, they'll come across soda to restore health, key items, and mix-tapes scattered throughout each level. The tapes have unique abilities, and players can equip two tapes at once to create some killer combinations. In addition, tapes also stack allowing players to customize and intensify the effects of each cassette.
If you've yet to play DDN, it's a pretty straight-forward brawler in the mold of the classic game that you pretty much have to have played at some pony if you were playing games back in the '80s and/or '90s. While it is similar, it's definitely not a carbon copy and has some very cool additions like the mix-tapes that enhance your character's abilities.
The graphics are also pretty terrific and most everything in the game is a love letter to the style of and age when the original hit the arcades and consoles. Needless to say, if you're a fan, you'll probably find tons to like here too. Double Dragon Neon is up and ready for download on the PC via Steam right now and will cost you $9.99 USD.
You can also grab a copy of the soundtrack for free, or if you're feeling generous, for the price of a small donation on composer Jake Kauffman's site here.