Is the hit FPS/loot-fest coming to Sony's handheld in March?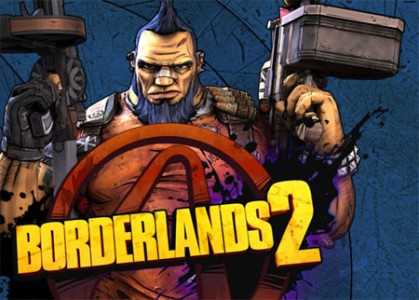 Earlier today, 2K Games (publisher of the super-popular shooter series by developer Gearbox) announced on Twitter that the game was indeed officially making its way to the Vita this coming March. Shortly after the Tweet was… Tweeted, 2K rescinded that statement though saying that it was made in error.
One big thing to take away from that? No one denied that the game was coming. What 2K actually said in their second Tweet on the subject (after the first was unceremoniously deleted) was that the date was incorrect. No other info was given, but that's pretty clearly not a denial that Borderlands 2 is on the way- just a clarifying statement that it's not coming in March.
One thing's for sure in all this; Borderlands 2 would make Vita owners extremely happy. The game is already a hit on consoles, there's no denying that, and the Vita is still lacking a great FPS. Even with the competent Killzone Mercenary, Sony's Vita doesn't really have what a whole mess of players wanted from the system with the double-sticks- a great first-person shooter.
Both Call of Duty and Resistance fell on their collective faces and provided shallow thrills at best. And while Killzone was actually pretty good, it wasn't great. A straight-up port of Borderlands 2 could definitely be that, and here's to hoping that's exactly what we're going to get.
Stay tuned for more on this in the coming weeks.