Star Control is back, and sooner than you might expect.Two big bits of news for fans of the classic PC franchise Star Control - independent developer and publisher Stardock have acquired the rights to the series from Atari, and development of a new game will later this year. In a statement from Brad Wardell, president of CEO of Stardock, the company expressed their desire to give the series a fresh start.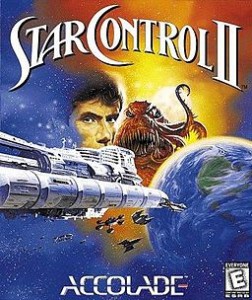 "We expect the new Star Control to come in the form of a reboot, similar to what Firaxis did with the XCOM series last year. We are looking at Star Control II as a major source of inspiration."
Previously responsible for critically-acclaimed PC series such as Galactic Civilizations and Sins of a Solar Empire, it sounds Stardock are intending for the franchise to head back to its roots, while still bringing it up to modern standards.
The franchise started with Star Control in 1990, released for the Amiga, Amstrad CPC, Commodore 54, Sega Mega Drive/Genesis, MS-DOS and the ZX Spectrum. Its sequel, Star Control II, was released for DOS and the 3DO in 1992. Both were developed by Toys for Bob, who most recently worked on the Skylanders series.
Stardock acquires Star Control franchise rights, plans new game

,
Legends foretold of a hairy-footed halfling named Kyle, who would go on a perilous quest to drive an ancient evil from the world – instead, he bought a computer and learned how to throw his opinions at the internet. He now resides in New Zealand, where he slowly wears his eyes out on far too many video games.


KyleMilner
has contributed 33 posts for Brutal Gamer