A release window and a trailer are available.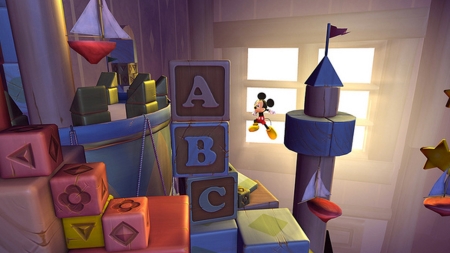 SEGA and Disney Interactive are collaborating to bring an HD remake of the classic Mega Drive/Genesis game Castle of Illusion out as a downloadable title soon.
The original game came out in 1990, and this is billed as a "complete re-imagining" of it.  The storyline will remain the same, with Mickey trying to rescue Minnie from the clutches of the witch Mizrabel, but there will be updated visuals and new game mechanics.  It will come to XBLA, PSN and PC this summer.
Vice President of digital business for Sega of America, Chris Olson, said "The original Castle of Illusion was tremendously entertaining and has a well-deserved reputation as a Sega classic. Castle of Illusion Featuring Mickey Mouse brings this great game to a new generation. Mickey is back and he looks fantastic."
You can see the trailer for the game below.
Source: CVG