Going to WonderCon in Anaheim next week? Then you might want to get in on some of Dark Horse's signings and giveaways.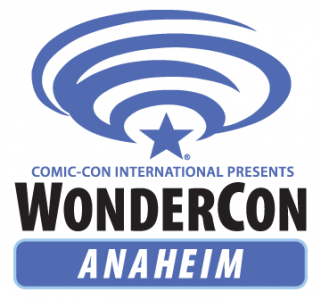 WonderCon will be happening at the Anaheim convention center in California next Friday (the 29th) through Sunday (the 31st). Publisher Dark Horse Comics will be firmly ensconced in all the comic con awesomeness at booth #819 and will have tons of stuff going on all show long.
If you head over to the booth (and you should), you'll be greeted with signings and free stuff by the truckload. Now, the kicker is that all the freebies you're about to see listed are 'first come, first serve'. And that basically means that you better get on line early if you want the good stuff- or you're probably going to be out of luck.
Also, take note of the events that are going to be ticketed as you'll need a special ticket to queue up for those. Some of the events might be capped or switched up to 'ticketed' if needed too, so don't say we didn't warn you.
Here's Dark Horse Comics' lineup of events for the show:
DARK HORSE SIGNINGS
FRIDAY, MARCH 29
12:00 p.m. BEANWORLD signing with creator Larry Marder
-Free Beanworld action figures and sketch cards
2:00 p.m. CAPTAIN MIDNIGHT signing with writer Josh Williamson
-Free 11" x 17" print featuring art by Felipe Massafera
3:00 p.m. AVATAR: THE LAST AIRBENDER signing with writer Gene Yang
-Free 5.5" x 8.5" print featuring art by Gurihiru
TICKETED EVENT
5:00 p.m. STAR WARS: DAWN OF THE JEDI signing with inker Dan Parsons
-Free Dawn of the Jedi #1 while supplies last
6:00 p.m. USAGI YOJIMBO/47 RONIN signing with creator Stan Sakai
-Free 47 Ronin #1
Check out the Usagi Yojimbo: Way of the Ronin iOS game
SATURDAY, MARCH 30
10:00 a.m. HUSBANDS signing with cocreators Jane Espenson and Brad Bell
-Free 5.5" x 8.5" print featuring art by Ron Chan
11:00 a.m. NUMBER 13 signing with artist/writer Robert Love and writer David Walker
-Free Number 13 comic
12:00 p.m. AVATAR: THE LAST AIRBENDER signing with writer Gene Yang
-Free 5.5" x 8.5" print featuring art by Gurihiru
TICKETED EVENT
1:00 p.m. X signing with artist Eric Nguyen
-Free 11" x 17" print featuring art by Eric Nguyen
2:00 p.m. BUFFYVERSE signing with artist Georges Jeanty, writer Andrew Chambliss (Buffy the Vampire Slayer), and writer Christos Gage (Angel & Faith)
-Free Buffy the Vampire Slayer Season 9 and Angel & Faith comics, Angel and Spike buttons, and Whedonverse wristbands
3:00 p.m. STAR WARS signing with artist Carlos D'Anda and colorist Gabe Eltaeb
-Free 5.5" x 8.5" print featuring a dramatic panel by Carlos D'Anda and Gabe Eltaeb from the upcoming Star Wars #4 issue
TICKETED EVENT
4:00 p.m. THE TRUE LIVES OF THE FABULOUS KILLJOYS signing with creator Gerard Way
-Free 5.5" x 8.5" print featuring art by Becky Cloonan
TICKETED EVENT
SUNDAY, MARCH 31
10:00 a.m. THE ART OF REMEMBER ME signing with DONTNOD art director Aleksi Briclot, DONTNOD creative director Jean-Max Moris, and Capcom producer Mat Hart
-Free 11" x 17" The Art of Remember Me print
11:00 a.m. MIND MGMT signing with creator Matt Kindt
-Free 11" x 17" MIND MGMT print
12:00 p.m. STAR WARS: DARK TIMES signing with writer Randy Stradley
-Free Star Wars: Dark Times—Fire Carrier #1
1:00 p.m. THE LAST OF US signing with Naughty Dog creative director Neil Druckmann
-Free 11" x 17" print featuring art by Julián Totino Tedesco from the upcoming comic The Last of Us: American Dreams
3:30 p.m. STAR WARS: LEGACY VOLUME II signing with writer/artist Gabriel Hardman and writer Corinna Bechko
TICKETED EVENT * Limit five comics per person
DARK HORSE PANELS
FRIDAY, MARCH 29
12:30 p.m.–1:30 p.m. Avatar: The Search for Zuko's Mom, Room 208AB
1:30 p.m.–2:30 p.m. Geek & Sundry Panel of Awesome, Room 300DE
SATURDAY, MARCH 30
1:30 p.m.–3:00 p.m. Comics Arts Conference Session: Focus on Matt Kindt, Room 210BCD
2:00 p.m.–3:00 p.m. The True Lives of the Fabulous Killjoys: From Comic to Music and Back Again! Room 300AB
6:00 p.m.–7:00 p.m. Buffy Season 9: The Final Arc! Room 207BCD
SUNDAY, MARCH 31
1:00 p.m. – 2:00 p.m. – Spotlight on Jane Espenson with Brad Bell, Room 207
2:00 p.m.–3:00 p.m. Star Wars Comics in 2013! Room 207 BCD