Watch your back- the Director's Cut edition of Deadly Premonition will be in stores next month!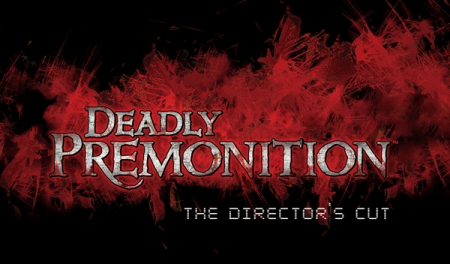 Releasing in April, the DC version of the modern cult classic Deadly Premonition will be bringing some extra goodies along with it for its PS3 debut. There's also a little bit of a surprise announcement as to DLC for the open-world horror title with a somewhat secretive preorder exclusive download.
From now through its North American release date of April 30, 2013, fans who reserve the highly-anticipated title (from participating retailers, including Amazon.com and Gamestop) will receive downloadable content so plush, that Agent York (and Zach) will feel like their investigation in the small country town of Greenvale just turned into a vacation.
Aside from that, the game has also gotten a complete graphical overhaul and reworked control system which developer Rising Star Games promises will make combat a much easier affair.
All in all, here's what's new:
New Scenario – Surprising new scenario from the game's director, Hidetaka "Swery" Suehiro that will please new and hardcore fans alike
HD graphics – complete graphic overhaul with new HD textures
Improved Controls – reworked control system and mappable controls allow for an even better combat experience
Downloadable content – Expand the mystery beyond the original game and let Agent York (and Zach) live it up in Greenvale – Details TBA…*PROFILING STAR*
Prepare for mystery! Deadly Premonition Director's Cut arrives for the PS3 on April 30th- and if you just can't wait for that, you can check out the newly launched site for the game right here.